Isolation Discount: 30% off
As we all find ourselves in this challenging time, many of us in isolation, here at Anvil we're continuing to do what we do – producing books by fine Anvil authors. In regards to our books that already exist, many bookstores are working hard to get books to readers who want them, by mail and other forms of delivery. We encourage you to go that route first for your book needs. If you're having any trouble attaining Anvil titles, our own online bookstore is in operation, where you'll find titles discounted by 30%. We're shipping twice/week. Take care everyone!
Non-Fiction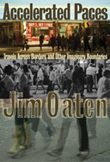 Set somewhere between here and the heat-death of the universe, Jim Oaten's debut collection serves up random samples of literal and literary truth scooped up at top speed. Whether peeking out from the backseat of Mom and Dad's car or surveying the grimy wings of mental wards, Accelerated Paces hurdles that uneasy terrain between creative fact and honest fiction. These short stories and pieces ignore borders as they jaunt thorough external trips and internal voyages.
Read More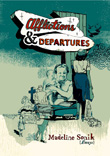 Afflictions & Departures is a collection of first-person experiential essays. However, this is not the realm of traditional memoir—in addition to incidents and feelings recaptured from memory, Sonik seeks out connections between the microcosm of the daily events of her childhood and adolescence, and the social, historical, and scientific trends of the time.
Read More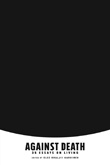 By Elee Kraljii Gardiner (Editor)

Against Death: 35 Essay On Living articulates the personal experiences of each author's "near-deathness," utilizing fresh and inventive language to represent what "magical thinking" proposes.
Read More


The Untold Secrets of Greater Vancouver's Heritage Homes

Every home has a social history and a genealogy that tells a tremendous amount about the history of the times and offers up a sense of place. Current home-owners are only temporary custodians, part of the chain in the ongoing narrative of the house. People change, styles change, colours change, cars change, but through it all, the house remains a central fixture and the structure for the stories in At Home with History.
Read More

Body Breakdowns is a collection of true tales about brushes with mortality and the medical establishment. Some are serious, some are funny; all are about illnesses, both minor and major.
Read More