Front List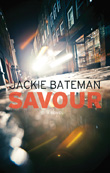 Savour is the follow-up to Bateman's award-winning debut novel, Nondescript Rambunctious, and the second book in a trilogy about a dark, suspected serial killer named Oliver. Savour retains the dark threads of sociopathic depravity that ran through the debut novel, but is once again tempered with a tender ray of humanity. Lizzy is streetwise, yet fragile, and her desperate journey is both uplifting and heartbreaking.
Read More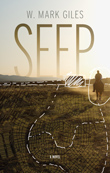 Seep limns the tension between land development and landscape, trauma and nostalgia, dysfunction and intimacy in a narrative of twenty-first century Canada.
Read More


Sensational Vancouver is a fully illustrated popular history book about Vancouver's famous and infamous, the ordinary and the extraordinary, filtered through the houses in which they lived.
Sensational Vancouver covers legendary women including Elsie MacGill, Phyllis Munday, Nellie Yip Quong and Joy Kogawa; high-end brothels, unsolved murders, and the homes and buildings of artists, architects and entertainers including Frederick Varley, Arthur Erickson, Bryan Adams, and Michael Bublé.
Includes a Walking Tour map of historic Strathcona and Chinatown.
Read More

Writers, like skaters, score the blank sheet and test the edge of inclusion and exclusion. Most of these poems begin with a word from skating and push off to another topic. Others revisit ideas of femininity, control, and language as pattern, or visit the past through movement, or enact principles from the rink such as symmetry, joy, endurance, crescendo and accent, revolution, response.
Read More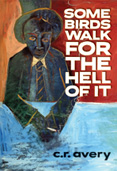 In his take-no-prisoners style of verse and performance, Avery poetry is alternately profane, brilliantly vulgar, unsettling, outrageously funny and brash in it's lonesome courage, and unquestionably original.
Read More