Front List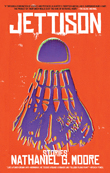 Nathaniel G. Moore follows up his 2014 ReLit Award win for Savage with a diverse collection of short fiction, his first — Jettison, featuring stories which dangle somewhere between horror and romance.
Read More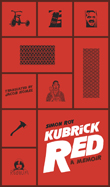 Simon Roy first saw The Shining when he was ten years old and was mesmerized by a particular line in the movie spoken by Dick Hallorann, the chef of the Overlook Hotel, while he is giving the family an orientation tour of the facilities. Hallorann seems to speak directly to Danny (and Simon Roy) while in the middle of enumerating the stock of the hotel's pantry to Danny's mother. He glances at Danny and the words cross telepathically into the boy's mind: "How'd you like some ice cream, Doc?"
Read More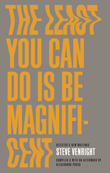 The Least You Can Do Is Be Magnificent: Selected & New Writings is a generous gathering of Venright's most enduring and extraordinary poems, including the revised and expanded "Manta Ray Jack and the Crew of the Spooner"— the most outlandish and hilarious seafaring tale since Lewis Carroll's The Hunting of the Snark. This volume also features an in-depth examination of Venright's work by scholar Alessandro Porco.
Read More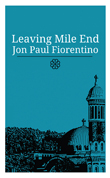 Leaving Mile End is Jon Paul Fiorentino's seventh collection of poetry and tenth book—a collection of poems that documents the daily din and clatter of cafés, galleries, and dive bars that make up Mile End in Montreal, perhaps the most artistically vibrant neighbourhood in the world.
Read More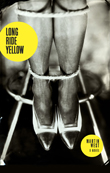 Long Ride Yellow is the debut novel from two-time Journey Prize finalist Martin West. The novel explores the limits of sexual desire, personal choice and the edge of reality. Nonni is a dominatrix who likes to play. She hates to pay.
Read More