Front List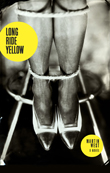 Long Ride Yellow is the debut novel from two-time Journey Prize finalist Martin West. The novel explores the limits of sexual desire, personal choice and the edge of reality. Nonni is a dominatrix who likes to play. She hates to pay.
Read More

The poems in this collection reach for something other than truth, the marvelous. Leaves fall out of coat sleeves, Gandhi swims in Burrard Inlet. The poems are like empty coats from which the inhabitants have recently escaped, leaving behind images as clues to their identity.
Read More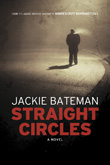 Domestic satire meets gripping suspense in Straight Circles, the final, explosive chapter of Jackie Bateman's Lizzy Trilogy. The original and eccentric cast of characters return in this genre-bending thriller, but not everyone's getting out alive.
Read More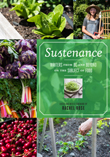 Sustenance: Writers from BC and Beyond on the Subject of Food brings to the table some of Canada's best contemporary writers, celebrating all that is unique about Vancouver's literary and culinary scene.
Read More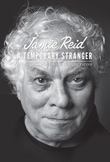 A Temporary Stranger is the final manuscript that Jamie Reid was working on when he died unexpectedly in June of 2015. The book is comprised of three sections: "Homages," "Fake Poems," and "Recollections."
Read More