Front List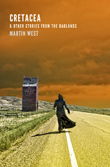 This is not the Alberta world of oil and hockey and wheat, but of people at night, living alternate lives, wearing clothes that usually remain hidden in the depths of closets. When they emerge from these closets wearing these clothes, these shopkeepers, lawyers, and students do things to themselves and each other that it would take Freud to explicate. Everywhere in the valley lies the fear of loneliness, the obsession with desire, and the human fixation with the unknown.
Read More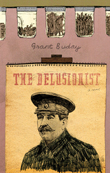 Vancouver, summer 1962. Cyril Andrachuk and Connie Chow are seventeen and in love.


Cyril is the only Canadian-born member of the Andrachuk family, his parents and older brother having survived Stalin's systematic starving of the Ukraine. His brother's brittle bones are not the only legacy of Stalin. Cyril's famine-free childhood has built up a distance between him and the rest of the household.


Art, love, and history furnish the setting in this tale. The Delusionist is a novel of longing, loss and rediscovered joy.
Read More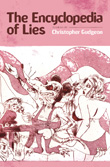 At once bitterly funny, provocative and poignant, this remarkable collection – follow up to Greeting from the Vodka Sea, Gudgeon's short story debut – The Encyclopedia of Lies builds on his growing literary reputation, offering up the work of a great storyteller at his very best.
Read More

Sharp with insights that cut to the core of the matter, the poems in Escape from Wreck City – like the people who inhabit them – are ecstatically alive.
Read More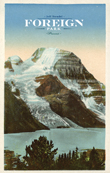 Foreign Park situates itself in an epoch where prior assurances of the natural world's solidity begin to slip. Poisons enter the Fraser River Basin.
Read More