Front List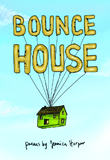 Bounce House is a collection of small containers for the uncontainable. Restrained in form but not feeling, Harper's fourth book explores the cyclical nature of grief, imperfect parenting, and our willingness to jump without promise of a safe landing.
Read More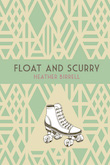 Read More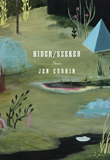 Hider/Seeker is the debut fiction collection from award-winning poet Jen Currin. These stories are about addiction and meditation, relationships and almost-relationships, solitude and sexuality.
Read More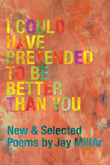 Spanning more than 25 years, I Could Have Pretended to Be Better Than You gathers work from three distinct eras of Jay Millar's development as a poet.
Read More

The poems in I Heard Something comprise a surreal menagerie — funny, chilling, tender — of what it is to be a human at this very minute. Cup a hand around your ear as you read this book — it'll enhance the experience.
Read More