Back List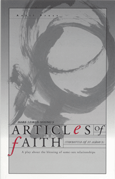 Articles of Faith is a play designed to promote understanding of the controversial subject of the blessing of same-sex unions. The play is based on a series of interviews conducted by the author in a Pacific Northwest community where the issue of formal condoning and blessing of same-sex unions divided and eventually split an Anglican parish.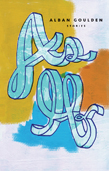 As If is a collection of stories that reminds us that all literature—indeed awareness itself—is at first speculative. These stories confront the false certainties of the industrial and digital mechanisms of our age and, in the great fabulist tradition, call upon their characters to turn possibilities into action.
Read More

ASSDEEP IN WONDER is a collection of heartbreaking and hilarious poems by "Canada's answer to Billy Collins." Raw and immediate, Gudgeon explores themes of addiction, sexuality, loss, love, and wonder in equal measures. In simple love poems like "Let's start small, my darling," everyday anthems like "Future Tops of America, and visionary dreams like "The Revelations of Donald Trump," Gudgeon tackles the tyranny of identity, the mystery of desire, the strictures of gender and the absurdity of homophobia in a style that's hypnotic and highly accessible.
Read More


The Untold Secrets of Greater Vancouver's Heritage Homes

Every home has a social history and a genealogy that tells a tremendous amount about the history of the times and offers up a sense of place. Current home-owners are only temporary custodians, part of the chain in the ongoing narrative of the house. People change, styles change, colours change, cars change, but through it all, the house remains a central fixture and the structure for the stories in At Home with History.
Read More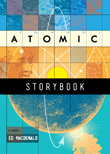 Atomic Storybook is a new novel from the author of Spat the Dummy. It's about the early years of Albert Einstein, an explosion on the moon, and a group of friends who feel like they are living in a long, strange dream. A delightful stew of lust, blood, ennui and physics, Atomic Storybook is also about living and dying in what is, undeniably, an illusion.
Read More