Poetry
ASSDEEP IN WONDER is a collection of heartbreaking and hilarious poems by "Canada's answer to Billy Collins." Raw and immediate, Gudgeon explores themes of addiction, sexuality, loss, love, and wonder in equal measures. In simple love poems like "Let's start small, my darling," everyday anthems like "Future Tops of America, and visionary dreams like "The Revelations of Donald Trump," Gudgeon tackles the tyranny of identity, the mystery of desire, the strictures of gender and the absurdity of homophobia in a style that's hypnotic and highly accessible.
Read More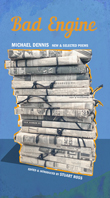 Michael Dennis has been hammering his love, his anger, his grief, and his awe into poems for over forty years. With seven books and nearly twenty chapbooks to his credit, Dennis isn't exactly a household name in Canadian poetry, but he is a natural heir to poets like Canadian icon Al Purdy and American legends Eileen Myles and Charles Bukowski. His poems are his life made into poems: direct, emphatic, honest.
Read More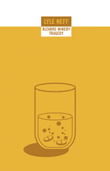 Lyle Neff's Bizarre Winery Tragedy is a book of lyric poems about country folk, city folk, alcohol and urbanism.
Read More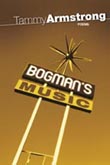 GOVERNOR GENERAL'S LITERARY AWARD NOMINEE
Bogman's Music is a debut collection of poetry that is both elegiac and sensitive in its exploration of family dynamics, the enduring power of childhood experience, and the healing ability of faith and love.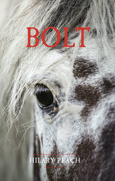 Bolt, the debut collection from West Coast performance poet Hilary Peach, ranges over familiar and unknown landscapes. From a series of surreal vignettes derived from twenty years as a welder with the Boilermakers' Union, to a suite of poems based on the truths and superstitions of snakelore, to alluring, imagistic, songs of loss and longing, Bolt investigates rough terrain and long horizons.
Read More