Drama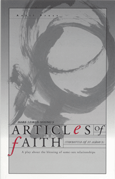 Articles of Faith is a play designed to promote understanding of the controversial subject of the blessing of same-sex unions. The play is based on a series of interviews conducted by the author in a Pacific Northwest community where the issue of formal condoning and blessing of same-sex unions divided and eventually split an Anglican parish.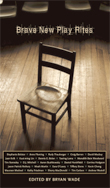 Brave New Play Rites presents twenty years of original and startling theatre from Canada's best young writers. The book is a collection of short one-act plays written by students in the Creative Writing Program at UBC and produced at the annual festival, Brave New Play Rites, for public performances.
Read More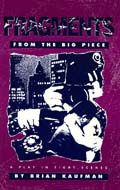 Fragments from the Big Piece is a non-linear, stylized play inspired by "eastern bloc" film noir. While exploring the dark underbelly of the drug trade, the play simultaneously tells the story of a man and a woman's crumbling relationship.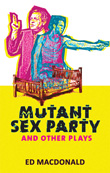 In Mutant Sex Party & Other Plays, Ed Macdonald eviscerates the high and the mighty, the hypocritical, and those who abuse power in late-Capitalism America.
Read More


Red Mango is a one-man play about a "single celibate sensualist" who constantly thinks about women—though not for sex, but for sweaty joy and sensual contact on the booming dance floors of Victoria's blues clubs.
Read More