Back List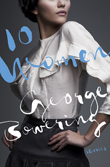 Ten Women is a new collection of short fiction from one of Canada's preeminent writers. Each of these stories offers us a portrait of a woman with whom the author may or may not have had either an intimate and/or a meaningful relationship. You can't really tell for sure.
Read More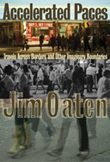 Set somewhere between here and the heat-death of the universe, Jim Oaten's debut collection serves up random samples of literal and literary truth scooped up at top speed. Whether peeking out from the backseat of Mom and Dad's car or surveying the grimy wings of mental wards, Accelerated Paces hurdles that uneasy terrain between creative fact and honest fiction. These short stories and pieces ignore borders as they jaunt thorough external trips and internal voyages.
Read More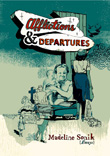 Afflictions & Departures is a collection of first-person experiential essays. However, this is not the realm of traditional memoir—in addition to incidents and feelings recaptured from memory, Sonik seeks out connections between the microcosm of the daily events of her childhood and adolescence, and the social, historical, and scientific trends of the time.
Read More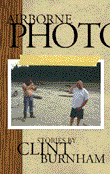 Drinkin' rye and water with Grandma. Guns in False Creek. Frat boy homies from the North Delta ghetto. Samuel L. Jackson. Phantom Lord & Metallica. A kid who's got the hots for his mom…
Hunh?
That's right. It's all here in this collection of immediate, lean and visceral short fiction from Clint Burnham.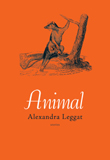 The stories in Animal depict people on the brink of major life change. Often at a crossroads they are oblivious to, Leggat's characters seem to be captured in a cinematic slo-mo, teetering on the edge of something unknown, heroically resisting the ever-present pull of Fate.
Read More