Art/Photography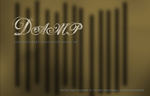 By Oliver Hockenhull and Alex Mackenzie
DAMP: Contemporary Vancouver Media Arts, is a singular effort, a visually exuberant work that is also on the vanguard of theoretical engagement, a symbiosis of form and content, in full-colour throughout, inclusive of extensive imagery, graphic intrigues and typographical accent—a rare and desirable art-infused statement of the city's media art scene—now.
Read More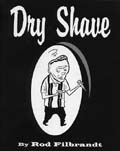 If you like your comic strip characters cute and cuddly, you'll hate Dry Shave. Dry Shave cracks open a hardboiled world of laconic lowlifes, pugnacious palookas, shiftless grifters and demented dames—with a tip of the pork-pie hat to Robert Mitchum. As featured in Vancouver's The Georgia Straight and Toronto's eye weekly magazine, Rod Filbrandt's wacky cast of noir characters is brought together in his first collected edition.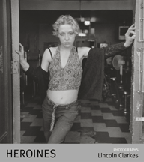 Winner of the City of Vancouver Book Award
Heroines is an epic documentary of addicted women in Vancouver, Canada. In 1997, photographer Lincoln Clarkes turned his lens away from the world of fashion and began documenting the dire circumstances endured by the marginalized women living and working on the streets of the city's Downtown Eastside.
Read More

By Derek von Essen (Text by Phil Saunders)
No Flash, Please! documents an important period in Toronto's music community. As seen and heard by two journalists covering it for a number of monthly independent magazines, not only did they experience the local bands they knew and loved becoming famous, they also witnessed soon-to-be legends, come through those same clubs and concert halls. Nirvana, Sonic Youth, Jesus Lizard, Mudhoney, Soundgarden, Red Hot Chili Peppers, Henry Rollins, all played Toronto during this period and von Essen's camera and Saunders' ears were there to witness their performances in crowds that varied in size from 20 to 500.
Read More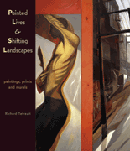 Painted Lives & Shifting Landscapes showcases the artwork of Vancouver painter, printmaker and muralist Richard Tetrault. Tetrault's work explores universal themes of the figure and the urban landscape.
Read More