Front List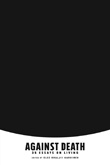 By Elee Kraljii Gardiner (Editor)

Against Death: 35 Essay On Living articulates the personal experiences of each author's "near-deathness," utilizing fresh and inventive language to represent what "magical thinking" proposes.
Read More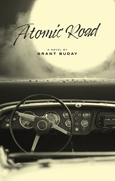 October, 1962, the height of the Cuban Missile Crisis. Clement Greenberg, the art critic of the 20th century, is more interested in silencing his rival Harold Rosenberg than with the threat of nuclear destruction.


Greenberg is driving from New York to the Emma Lake artist colony in Saskatchewan, where he intends to shut Rosenberg up once and for all. With him is infamous Marxist philosopher Louis Althusser.
Read More

Carleigh Baker likes to make light in the dark. Whether plumbing family ties, the end of a marriage, or death itself, she never lets go of the witty, the ironic, and perhaps most notably, the awkward. Despite the title, the resolution in these stories isn't always tragic, but it's often uncomfortable, unexpected, or just plain strange. Character digressions, bad decisions, and misconceptions abound.
Read More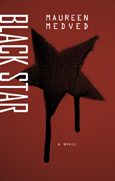 Black Star is a dark comedy, both bitingly funny and transgressive, an unflinching and unsentimental exploration of the female experience, academia, and the idea of power that burns in the mind as white as acid.
Read More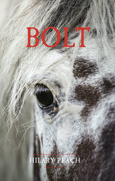 Bolt, the debut collection from West Coast performance poet Hilary Peach, ranges over familiar and unknown landscapes. From a series of surreal vignettes derived from twenty years as a welder with the Boilermakers' Union, to a suite of poems based on the truths and superstitions of snakelore, to alluring, imagistic, songs of loss and longing, Bolt investigates rough terrain and long horizons.
Read More