Poetry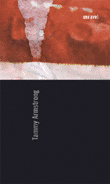 Unravel addresses our universal experiences of time and place, and how those places shape who and what we are. Unravel challenges our sometimes-complacent perceptions and justifies what we all hold dear: an address and an identity.

In this, her ninth collection of poetry, Mari-Lou Rowley explores how we, as a species, have moved beyond our search for a union with the cosmos—in the spiritual sense—to the desire to conquer its mysteries and exploit its resources.
Read More


Viral Suite explores our relationship with self, other, environment, space, and time. The sensual and the cerebral. How the we/here/now is evolving and mutating with each downloaded packet.
Read More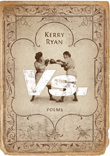 Throughout the collection the author reflects on what it means to be a woman and a fighter, as well as a poet and a fighter. But, ultimately, Vs. is about the fights we all face: brain vs. body, intention vs. action, perception vs. identity, who we are vs. who we want to be.
Read More


What It Feels Like for a Girl is a book-length series of poems that tell the story of two teenage girls as they delve into the big, strange world of sex.
Read More