Poetry

Snatch is a hilarious and creepy collection of poems that may not even be poetry at all. Like a comic novel from an alternate universe, or a fragmented hoax of an autobiography, Snatch picks at the vacuous horror of suburbia and exposes a world of small beauty and perfect moments amid TV-induced nostalgia and impending violence.
Read More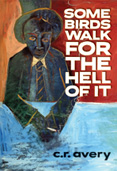 In his take-no-prisoners style of verse and performance, Avery poetry is alternately profane, brilliantly vulgar, unsettling, outrageously funny and brash in it's lonesome courage, and unquestionably original.
Read More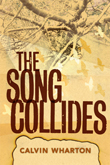 The Song Collides takes the reader on a highly personal and internal metaphysical investigation into the state of the natural world—and then back via more lyrical and local enquiries that speak to each and every one of us. Life as an exchange: each of us takes in the world and then expresses it for ourselves and for others. This is a simultaneous and nearly imperceptible process that lasts, we hope, at least until the exit.
Read More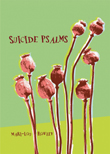 Suicide Psalms is both hymn and visceral scream—of loss, despair, hope and ultimately redemption. These poems are drawn out with quick precision, as if they were indeed written in haste, or delirium, before tightening the noose or firing the pistol or jumping off the ledge.
Read More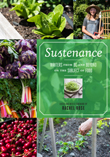 Sustenance: Writers from BC and Beyond on the Subject of Food brings to the table some of Canada's best contemporary writers, celebrating all that is unique about Vancouver's literary and culinary scene.
Read More