Poetry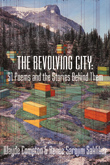 By Wayde Compton & Renée Sarojini Saklikar (Editors)
The Revolving City: 51 Poems and the Stories Behind Them is a vibrant and diverse collection from a who's who of the west coast poetry scene.
Read More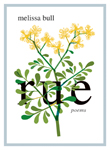 In English, to rue is to regret; in French, la rue is the street – Rue's poems provide the venue for moments of both recollection and motion. Punctuated with neologisms and the bilingual dialogue of Montreal, the collection explores the author's upbringing in the working-class neighbourhood of St. Henri with her artist mother, follows her travels, friendships, and loves across North America, Europe, and Russia, and recounts her journalist father's struggles with terminal brain cancer.
Read More

Writers, like skaters, score the blank sheet and test the edge of inclusion and exclusion. Most of these poems begin with a word from skating and push off to another topic. Others revisit ideas of femininity, control, and language as pattern, or visit the past through movement, or enact principles from the rink such as symmetry, joy, endurance, crescendo and accent, revolution, response.
Read More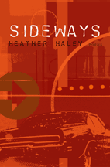 Heather Haley's poetry is tough, irreverent, and in-your-face. She asks all the questions that a nice girl's not supposed to ask. Down back roads and highways, her characters long to possess the past and harness the future. Cowboys, car accidents, broken hearts, dead lovers—and potential violence—hover like heat on the horizon.
Read More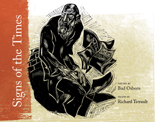 By Bud Osborn & Richard Tetrault
Signs of the Times reunites the poetry of Bud Osborn and the woodprints of Vancouver printmaker and painter Richard Tetrault. As with their first collaboration, Oppenheimer Park, Signs of the Times is both an unflinching look at Vancouver's Downtown Eastside and a beautiful object in its own right.
Read More