Poetry

By Clint Burnham
Burnham's poetry works at the edges of meaning, propriety, and the commodification of language. Combining elements of found text—the overheard, the over-read—he recasts his findings in various combinations that are unique to their presentation on the page. The essentials of language, how people use it—and how it uses them—is Burnham's main concern.
Read More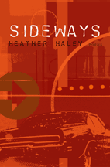 By Heather Haley
Heather Haley's poetry is tough, irreverent, and in-your-face. She asks all the questions that a nice girl's not supposed to ask. Down back roads and highways, her characters long to possess the past and harness the future. Cowboys, car accidents, broken hearts, dead lovers—and potential violence—hover like heat on the horizon.
Read More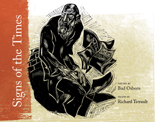 By Bud Osborn & Richard Tetrault
Signs of the Times reunites the poetry of Bud Osborn and the woodprints of Vancouver printmaker and painter Richard Tetrault. As with their first collaboration, Oppenheimer Park, Signs of the Times is both an unflinching look at Vancouver's Downtown Eastside and a beautiful object in its own right.
Read More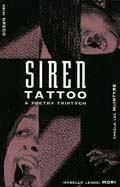 By Heidi Greco, Isabella Legosi Mori & Angela Lee McIntyre
From the distinctly urban to the emotionally uncompromising, these three women express, each in her own voice, a cry, a laugh, a scream—the hybrid of which culminates in the call for imprint: A Siren Tattoo.
Read More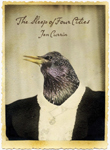 By Jen Currin
Powered by lush imagery and lyricism, the poems in The Sleep of Four Cities use the city as a metaphor for the complexity of self. This book invites the reader to take a journey through multiple cities—cities of memory, of desire, of imagination, of discovery, of loss—with only the map of language as a guide.
Read More