Poetry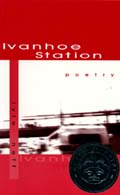 B.C. Book Prize Finalist
Ivanhoe Station is a début collection that rivets with poetic imagery as sharp as movie graphics. These poems address, in turn, social and political questions, while focussing—centrally—on a theme of transcendence.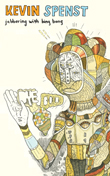 Kevin Spenst's much-anticipated debut collection of poetry opens as a coming-of-age narrative of lower-middle class life in Vancouver's suburb of Surrey, embroidered within a myriad of pop- and "post-Mennonite" culture.
Read More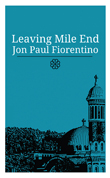 Leaving Mile End is Jon Paul Fiorentino's seventh collection of poetry and tenth book—a collection of poems that documents the daily din and clatter of cafés, galleries, and dive bars that make up Mile End in Montreal, perhaps the most artistically vibrant neighbourhood in the world.
Read More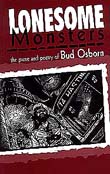 Lonesome Monsters is a collection of prose and poetry from Vancouver writer Bud Osborn. Mr. Osborn's writing is as much chronicle, confession, testimony, as it is poetry—an unwavering account of inner-city struggle and the tenacity of the human spirit.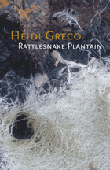 Whether considering the simplicity of a butterfly in flight or the terror of a cancer diagnosis, Heidi Greco confronts the world head-on, yet always with the fresh eyes of the stranger in our midst. The issues she addresses belong to the world; the settings she employs are international.
Read More