Poetry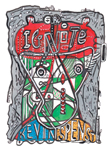 A finalist for the Alfred G. Bailey Prize and winner of the Lush Triumphant Award for Poetry, Ignite is a collection of elegiac and experimental poetry powder-kegged with questions about one man's lifelong struggle with schizophrenia.
Read More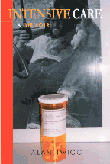 Intensive Care isn't a medical survival story; it's a yearlong reflection on how the imminence of death can enhance life. The grass gets greener. Confirmation that one is loved is exhilarating, more powerful than any drug.
Read More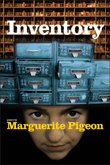 With its accessible style, this collection should appeal to a broad readership. Anyone who's tried to write a poem about an object will be able to relate to the impossibility (and undesirability) of evoking a 'thing' outside of their own subjective relation to it. Inventory will be of particular interest to those who are familiar with the long and broad history of object poetry, including works by Francis Ponge, Robert Bly, Zbigniew Herbert, and Jorge Luis Borges.
Read More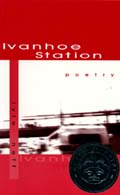 B.C. Book Prize Finalist
Ivanhoe Station is a début collection that rivets with poetic imagery as sharp as movie graphics. These poems address, in turn, social and political questions, while focussing—centrally—on a theme of transcendence.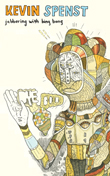 Kevin Spenst's much-anticipated debut collection of poetry opens as a coming-of-age narrative of lower-middle class life in Vancouver's suburb of Surrey, embroidered within a myriad of pop- and "post-Mennonite" culture.
Read More