Poetry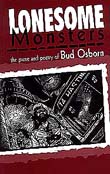 By Bud Osborn
Lonesome Monsters is a collection of prose and poetry from Vancouver writer Bud Osborn. Mr. Osborn's writing is as much chronicle, confession, testimony, as it is poetry—an unwavering account of inner-city struggle and the tenacity of the human spirit.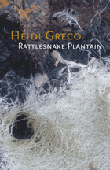 By Heidi Greco
Whether considering the simplicity of a butterfly in flight or the terror of a cancer diagnosis, Heidi Greco confronts the world head-on, yet always with the fresh eyes of the stranger in our midst. The issues she addresses belong to the world; the settings she employs are international.
Read More


By Clint Burnham
Burnham's poetry works at the edges of meaning, propriety, and the commodification of language. Combining elements of found text—the overheard, the over-read—he recasts his findings in various combinations that are unique to their presentation on the page. The essentials of language, how people use it—and how it uses them—is Burnham's main concern.
Read More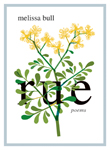 By Melissa Bull
In English, to rue is to regret; in French, la rue is the street – Rue's poems provide the venue for moments of both recollection and motion. Punctuated with neologisms and the bilingual dialogue of Montreal, the collection explores the author's upbringing in the working-class neighbourhood of St. Henri with her artist mother, follows her travels, friendships, and loves across North America, Europe, and Russia, and recounts her journalist father's struggles with terminal brain cancer.
Read More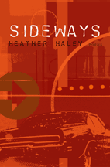 By Heather Haley
Heather Haley's poetry is tough, irreverent, and in-your-face. She asks all the questions that a nice girl's not supposed to ask. Down back roads and highways, her characters long to possess the past and harness the future. Cowboys, car accidents, broken hearts, dead lovers—and potential violence—hover like heat on the horizon.
Read More