Poetry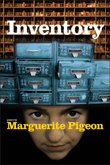 With its accessible style, this collection should appeal to a broad readership. Anyone who's tried to write a poem about an object will be able to relate to the impossibility (and undesirability) of evoking a 'thing' outside of their own subjective relation to it. Inventory will be of particular interest to those who are familiar with the long and broad history of object poetry, including works by Francis Ponge, Robert Bly, Zbigniew Herbert, and Jorge Luis Borges.
Read More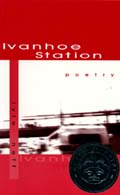 B.C. Book Prize Finalist
Ivanhoe Station is a début collection that rivets with poetic imagery as sharp as movie graphics. These poems address, in turn, social and political questions, while focussing—centrally—on a theme of transcendence.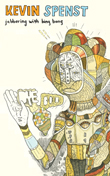 Kevin Spenst's much-anticipated debut collection of poetry opens as a coming-of-age narrative of lower-middle class life in Vancouver's suburb of Surrey, embroidered within a myriad of pop- and "post-Mennonite" culture.
Read More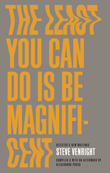 The Least You Can Do Is Be Magnificent: Selected & New Writings is a generous gathering of Venright's most enduring and extraordinary poems, including the revised and expanded "Manta Ray Jack and the Crew of the Spooner"— the most outlandish and hilarious seafaring tale since Lewis Carroll's The Hunting of the Snark. This volume also features an in-depth examination of Venright's work by scholar Alessandro Porco.
Read More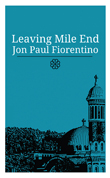 Leaving Mile End is Jon Paul Fiorentino's seventh collection of poetry and tenth book—a collection of poems that documents the daily din and clatter of cafés, galleries, and dive bars that make up Mile End in Montreal, perhaps the most artistically vibrant neighbourhood in the world.
Read More