Non-Fiction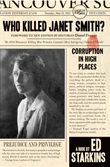 Who Killed Janet Smith? examines one of the most infamous and still unsolved murder cases in Canadian history: the 1924 murder of twenty-two-year-old Scottish nursemaid Janet Smith.
From the Foreword:
"It can truly, and sadly, be said of Janet Smith that the most notable thing about her short life was her death. Her murder on July 26, 1924 is one of the most celebrated crimes in Vancouver history. The story of the 22-year-old Scottish nursemaid, with its undercurrents of drugs, racism, Jazz Age hedonism and upper-class entitlement, drove the tabloids of the day into paroxysms of yellow journalism. It helped that the mystery surrounding the crime eventually reached the floor of the provincial legislature, implicating cabinet ministers and war heroes alike. Conspiracy theories proliferated, and since the criminal was never identified we may still speculate Who Killed Janet Smith?"
Read More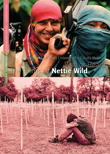 By Mark Harris & Claudia Medina
Pacific Cinémathèque Monograph Series #2 features Nettie Wild, one of the leading documentarians working in Canadian cinema today. Her work and her interests span the globe and also encompass issues of regional interest to the broader Western Canadian/British Columbia community.
Read More