Non-Fiction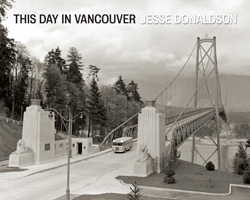 The City of Vancouver has been through a lot in its first 127 years. It has been a hotbed of political activism, technological innovation, and bitter racial tension. It is the site of the West Coast's first electric light, and the nation's first female police officers, as well as home to world-renowned actors, deadly snipers, twisted serial killers, UFOs, the founders of Greenpeace, an official Town Fool, and even the headquarters for the Canadian Ku Klux Klan. It's a city on a journey … This Day in Vancouver is the story of that 127-year journey, one day at a time.
Read More


"Gaps, blank spaces in the language of polite conversation—academic discourse being but one example—are linguistic manifestations of human psychology. They are like black holes into which we conveniently drop undesirable concepts referring to things we fear on the deepest levels, things we would rather not face without a hedge of psychological defences: sex, death, bodily wastes, things unmentionable in polite society. But these things do not go away by virtue of their unmentionability; and neither do the words referring to them, though most are now relegated to the status of street language, slang, or 'obscenity.'"
Read More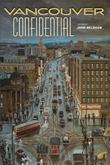 Vancouver Confidential is a collaboration of artists and writers who plumb the shadows of civic memory looking for the stories that don't fit into mainstream narratives.


We honour the chorus line behind the star performer, the mug in the mugshot, the victim in the murder, the teens in the gang, and the "slum" in the path of the bulldozer.


By focusing on the stories of the common people rather than community leaders and headliners, Vancouver Confidential shines a light on the lives of Vancouverites that have for so long been ignored.
Read More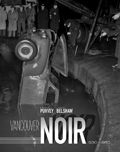 By Diane Purvey & John Belshaw
It was an era of gambling, smuggling rings, grifters, police corruption, bootleggers, brothels, murders, and more. It was also a time of intensified concern with order, conformity, structure, and restrictions. Vancouver Noir provides a fascinating insight into life in the Terminal City, noir-style.
Read More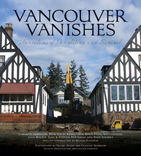 Based on the popular Facebook Page, Vancouver Vanishes is a collection of essays and photographs that together form a lament for, and celebration of, the vanishing character homes and apartments in the city.


Vancouver Vanishes includes essays from Caroline Adderson, Kerry Gold, John Atkin, Elise & Stephen Partridge, John Mackie, and Eve Lazarus as well as poems from Evelyn Lau and Bren Simmers. Introduction by Michael Kluckner.

Read More