Non-Fiction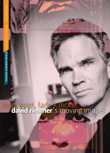 By Mike Hoolboom & Alex MacKenzie
Rimmer emerged as a young visionary in the late sixties with such startlingly original works as Square Inch Field and Migration. His films of the early seventies—Surfacing on the Thames, Variations on a Cellophane Wrapper, The Dance, and Seashore—drew much critical acclaim for taking structuralist film in new directions. After spending several years in New York city he returned to Vancouver in the mid-1970s and made Canadian Pacific and Canadian Pacific II, which helped establish him as one of the world's most accomplished cinematic artists.
Read More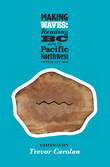 Making Waves offers a mosaic of fresh approaches toward shaping a new "literacy of place"—a more coherent understanding of B.C. and Pacific Northwest literature in the 21st century.
Read More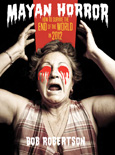 On December 21st, 2012 the eerily accurate Mayan Calendar, which goes back over 5,000 years, suddenly comes to a stop. Obviously this means only one thing: the world will end. What no one knows is how the world will end and that's where this book will be an invaluable companion as the conflagration begins. Will it be a massive earthquake,
Read More


By John Belshaw & Diane Purvey
Highly personalized and idiosyncratic, yet public places of mourning and memory, roadside shrines invite us to ask questions about their meaning and provenance. Sometimes referred to as Roadside Death Memorials, or RDMs, structures or installations of this kind have become commonplace in many parts of North America and elsewhere. The media plays significant attention to the RDM phenomenon and there are scholarly studies which focus on the social, legal, cultural, and psychological interpretations of their meaning. Folklorists, in particular, have struggled to understand RDMs in the context of widespread secularism. Unlike cemeteries, roadside shrines elude the religious ceremonial practices with which mourning was formerly imbued.
Read More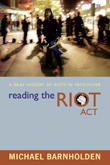 Reading the Riot Act is a popular history that rereads and rewrites the legacy of riots in Vancouver. The project was conceived following the city's Stanley Cup riots in 1994, when official reports and media coverage differed significantly from eyewitness accounts. Later, media reports on the APEC riots downplayed and obscured certain facets of the conflict.
Read More