Non-Fiction

Further Confessions of a Small Press Racketeer takes up where Stuart Ross's Confessions of a Small Press Racketeer left off in 2005. Memoir, tirade, unsolicited advice — this new volume is drawn largely from Stuart's notorious "Hunkamooga" column that ran in subTerrain, but also includes pieces from his blog as well as previously unpublished work.
Read More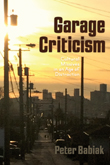 In Garage Criticism Peter Babiak gently eviscerates and deflates some of the cultural hot topics of our time. He deconstructs our fascination with Internet culture and its libertarian ideology, devolves the hallucinations of economics and marketing to rhetorical mystifications, and asserts and reasserts the supremacy of linguistic thinking in everyday cultural affairs no less than politics and philosophy.
Read More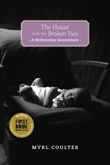 In The House With the Broken Two: A Birthmother Remembers, Dr. Myrl Coulter reflects on the family politics and social mores that surrounded closed adoption in the 1960s, and examines the changing attitudes that resulted in the current open adoption system and her eventual reunion with her firstborn son.
Read More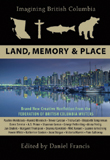 The twenty contemporary writers featured in this anthology have one thing in common: a connection to British Columbia, to a specific time, landscape, or community in BC.
Read More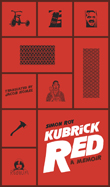 Simon Roy first saw The Shining when he was ten years old and was mesmerized by a particular line in the movie spoken by Dick Hallorann, the chef of the Overlook Hotel, while he is giving the family an orientation tour of the facilities. Hallorann seems to speak directly to Danny (and Simon Roy) while in the middle of enumerating the stock of the hotel's pantry to Danny's mother. He glances at Danny and the words cross telepathically into the boy's mind: "How'd you like some ice cream, Doc?"
Read More