Front List
Writers, like skaters, score the blank sheet and test the edge of inclusion and exclusion. Most of these poems begin with a word from skating and push off to another topic. Others revisit ideas of femininity, control, and language as pattern, or visit the past through movement, or enact principles from the rink such as symmetry, joy, endurance, crescendo and accent, revolution, response.
Read More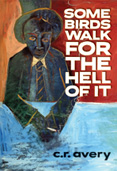 In his take-no-prisoners style of verse and performance, Avery poetry is alternately profane, brilliantly vulgar, unsettling, outrageously funny and brash in it's lonesome courage, and unquestionably original.
Read More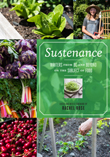 Sustenance: Writers from BC and Beyond on the Subject of Food brings to the table some of Canada's best contemporary writers, celebrating all that is unique about Vancouver's literary and culinary scene.
Read More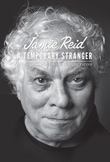 A Temporary Stranger is the final manuscript that Jamie Reid was working on when he died unexpectedly in June of 2015. The book is comprised of three sections: "Homages," "Fake Poems," and "Recollections."
Read More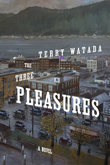 1940s Vancouver. The Japanese have just bombed Pearl Harbour and racial tension is building in Vancouver. The RCMP are rounding up "suspicious" young men, and fishing boats and property are soon seized from Steveston fishers; internment camps in BC's interior are only months away.
Read More