Front List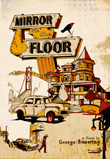 Originally published in 1967 by McClelland and Stewart, Mirror on the Floor was the first novel from an emerging young writer named George Bowering. Now with over 100 publications to his credit, we are proud to be reissuing Bowering's debut novel.


Set in Vancouver in the mid-1960s, Mirror on the Floor vividly evokes the Vancouver of that era, when neon signs still shimmered on the rain-soaked streets and Theatre Row bustled with excited movie-goers.
Read More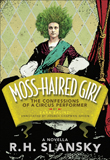 In this ambitious short novel, R.H. Slansky weaves a complex narrative about the very nature of narrative: it is an annotated re-issue of a fictional autobiography that casts a questioning eye on the reliability of family lore.
Read More

The story starts with a newspaper photo taken in an obscure Nova Scotia town after the murder of eight bald eagles. The bizarre photo wins a contest and, over time, the unidentified girl in the foreground becomes, like Diane Arbus's Boy with a Toy Hand Grenade in Central Park, infamous. Rita Van Loon decides, after seven painful years, to explain herself and the events surrounding the murders.
Read More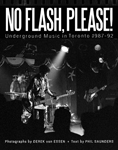 By Derek von Essen (Text by Phil Saunders)
No Flash, Please! documents an important period in Toronto's music community. As seen and heard by two journalists covering it for a number of monthly independent magazines, not only did they experience the local bands they knew and loved becoming famous, they also witnessed soon-to-be legends, come through those same clubs and concert halls. Nirvana, Sonic Youth, Jesus Lizard, Mudhoney, Soundgarden, Red Hot Chili Peppers, Henry Rollins, all played Toronto during this period and von Essen's camera and Saunders' ears were there to witness their performances in crowds that varied in size from 20 to 500.
Read More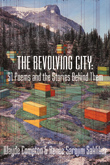 By Wayde Compton & Renée Sarojini Saklikar (Editors)
The Revolving City: 51 Poems and the Stories Behind Them is a vibrant and diverse collection from a who's who of the west coast poetry scene.
Read More