Front List

Further Confessions of a Small Press Racketeer takes up where Stuart Ross's Confessions of a Small Press Racketeer left off in 2005. Memoir, tirade, unsolicited advice — this new volume is drawn largely from Stuart's notorious "Hunkamooga" column that ran in subTerrain, but also includes pieces from his blog as well as previously unpublished work.
Read More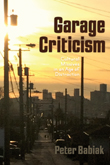 In Garage Criticism Peter Babiak gently eviscerates and deflates some of the cultural hot topics of our time. He deconstructs our fascination with Internet culture and its libertarian ideology, devolves the hallucinations of economics and marketing to rhetorical mystifications, and asserts and reasserts the supremacy of linguistic thinking in everyday cultural affairs no less than politics and philosophy.
Read More

By Nelly Arcan (translated by David Homel & Jacob Homel)
In this daring act of self-examination and confession, the late novelist Nelly Arcan explores the tortured end of a love affair. All the wrong signals were there from the start, but still, she could not help falling.
Read More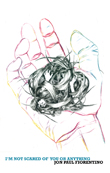 By Jon Paul Fiorentino (Illustrated by Maryanna Hardy)
The characters in I'm not Scared of You or Anything are invigilators, fake martial arts experts, buskers, competitive pillow fighters, drug runners, and, of course, grad students. This collection of comedic short stories and exploratory texts is the ninth book by the critically acclaimed and award-winning author Jon Paul Fiorentino.
Read More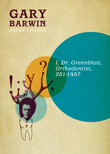 Ranging from short story to postcard fiction, Barwin's stories are luminous, hilarious, and surprising. A billionaire falls in love with a kitchen appliance, a couple share a pair of legs, a pipeline-size hair is given the Nobel Prize only so that it can be taken away, a father remembers with tenderness the radiant happiness of his teenage child, trapped inside his body. As the Utne Reader said of his last collection, "what makes them so compelling is Barwin's balance of melancholy with wide-eyed wonder."
Read More