Front List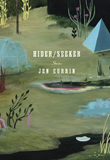 Hider/Seeker is the debut fiction collection from award-winning poet Jen Currin. These stories are about addiction and meditation, relationships and almost-relationships, solitude and sexuality.
Read More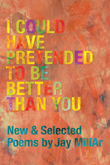 Spanning more than 25 years, I Could Have Pretended to Be Better Than You gathers work from three distinct eras of Jay Millar's development as a poet.
Read More

The poems in I Heard Something comprise a surreal menagerie — funny, chilling, tender — of what it is to be a human at this very minute. Cup a hand around your ear as you read this book — it'll enhance the experience.
Read More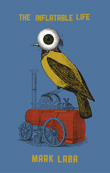 Mark Laba's second full-length poetry collection—and his first in seventeen years—brings to life the old variety shows he watched on TV as a child, shows forgotten in the vault of broadcast history. In The Inflatable Life, the reader will find a little singing, a little dancing, a little drama, a little comedy, a little experimentation.
Read More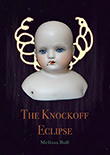 Melissa Bull's debut short story collection The Knockoff Eclipse hums with the immediacy of distant and future worlds. Firmly rooted in the streets and landmarks of Montreal and its many neighbourhoods and subcultures, Bull's characters shine with the dirt of digging just deep enough.
Read More