Front List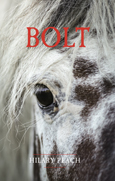 Bolt, the debut collection from West Coast performance poet Hilary Peach, ranges over familiar and unknown landscapes. From a series of surreal vignettes derived from twenty years as a welder with the Boilermakers' Union, to a suite of poems based on the truths and superstitions of snakelore, to alluring, imagistic, songs of loss and longing, Bolt investigates rough terrain and long horizons.
Read More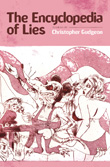 At once bitterly funny, provocative and poignant, this remarkable collection – follow up to Greeting from the Vodka Sea, Gudgeon's short story debut – The Encyclopedia of Lies builds on his growing literary reputation, offering up the work of a great storyteller at his very best.
Read More

Sharp with insights that cut to the core of the matter, the poems in Escape from Wreck City – like the people who inhabit them – are ecstatically alive.
Read More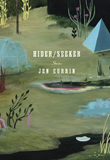 Hider/Seeker is the debut fiction collection from award-winning poet Jen Currin. These stories are about addiction and meditation, relationships and almost-relationships, solitude and sexuality.
Read More

The poems in I Heard Something comprise a surreal menagerie — funny, chilling, tender — of what it is to be a human at this very minute. Cup a hand around your ear as you read this book — it'll enhance the experience.
Read More