Front List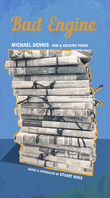 Michael Dennis has been hammering his love, his anger, his grief, and his awe into poems for over forty years. With seven books and nearly twenty chapbooks to his credit, Dennis isn't exactly a household name in Canadian poetry, but he is a natural heir to poets like Canadian icon Al Purdy and American legends Eileen Myles and Charles Bukowski. His poems are his life made into poems: direct, emphatic, honest.
Read More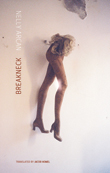 By Nelly Arcan (translated by Jacob Homel)
Rose Dubois and Julie O'Brien find themselves on the roof of a Montreal apartment building on a scorching summer's day, and from that moment on their fates are intertwined. Worldwide climate change and dramatic shifts in weather patterns foreshadow their predestined suffering.
Read More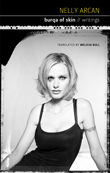 By Nelly Arcan (translated by Melissa Bull)
Burqa of Skin is a dense collection of writings from Nelly Arcan, channelling harrowing disenchantment and indignation. From her very first novel, Putain (Seuil, 2001), Arcan shook the literary landscape with her flamboyant lyricism and her preoccupations with such recurring themes as our culture's vertiginous obsession with youth, and its reverse: the draw of death.
Read More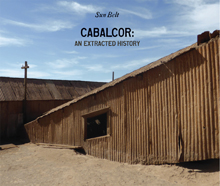 Sun Belt's collaborative work of fiction is a genre-defying chronicle of a tar sands company town.
Read More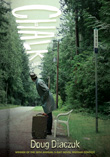 Chalk is a tender story about love and loss, following a broken-hearted thirty-something cubicle worker, free-falling from every ledge of his life. Post-break-up and blue, he feels like nothing matters, that he has become invisible, like a chalk outline on the floor, empty inside.
Read More