Fiction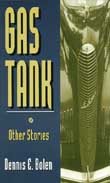 From the author of Stupid Crimes, Krekshuns and Stand in Hell come more fictional wanderings. Gas Tank & Other Stories casts disparate characters into tumultuous scenes of moral terror, testing their courage, energy, and capacity to endure.

Going to New Orleans is a fantastic and graphic first-person narrative that serves as a surreal-but-faithful guide to the music, food, history, and literature of New Orleans. A spiritual book, as well as a dirty one.
Read More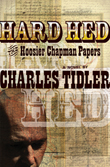 Hard Hed is a contemporary retelling of the Johnny Appleseed story. Hoosier Chapman, local historian and apple orchardist, has just been released from a Northwestern Ohio jail after serving two years for planting wild apple trees in a city park.
Read More

By Nelly Arcan (translated by David Homel & Jacob Homel)
In this daring act of self-examination and confession, the late novelist Nelly Arcan explores the tortured end of a love affair. All the wrong signals were there from the start, but still, she could not help falling.
Read More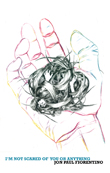 By Jon Paul Fiorentino (Illustrated by Maryanna Hardy)
The characters in I'm not Scared of You or Anything are invigilators, fake martial arts experts, buskers, competitive pillow fighters, drug runners, and, of course, grad students. This collection of comedic short stories and exploratory texts is the ninth book by the critically acclaimed and award-winning author Jon Paul Fiorentino.
Read More