Fiction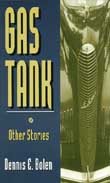 From the author of Stupid Crimes, Krekshuns and Stand in Hell come more fictional wanderings. Gas Tank & Other Stories casts disparate characters into tumultuous scenes of moral terror, testing their courage, energy, and capacity to endure.

Going to New Orleans is a fantastic and graphic first-person narrative that serves as a surreal-but-faithful guide to the music, food, history, and literature of New Orleans. A spiritual book, as well as a dirty one.
Read More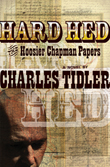 Hard Hed is a contemporary retelling of the Johnny Appleseed story. Hoosier Chapman, local historian and apple orchardist, has just been released from a Northwestern Ohio jail after serving two years for planting wild apple trees in a city park.
Read More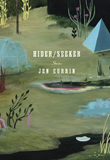 Hider/Seeker is the debut fiction collection from award-winning poet Jen Currin. These stories are about addiction and meditation, relationships and almost-relationships, solitude and sexuality.
Read More

By Nelly Arcan (translated by David Homel & Jacob Homel)
In this daring act of self-examination and confession, the late novelist Nelly Arcan explores the tortured end of a love affair. All the wrong signals were there from the start, but still, she could not help falling.
Read More