Back List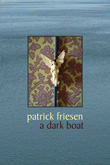 Heavily inspired by cante jondo (Spanish "deep song") and Portuguese fado, these poems explore the kind of yearning that is contained in the Portuguese word saudad: a longing for something in the past that can never be found because time has shifted everything away from what it was.
Read More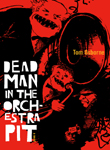 Dead Man in the Orchestra Pit is a singularly Canadian novel featuring crime, culture, and sports. Written in the vein of John Kennedy Toole (Confederacy of Dunces) and JP Donleavy, Dead Man in the Orchestra Pit is set in Vancouver during an early 80s Grey Cup weekend.
Read More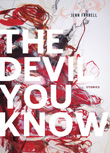 These stories deal with sex, love, work, birth, and death in alternately moving, shocking, funny, and at times devastating ways. Whether these characters are facing the death of a parent, bad love choices, the possibility of unwanted pregnancy, the rupture of friendships, teen violence, or the exploration of sado-masochistic sex, Farrell exposes their ticking cores and pulls the reader along every step of the way.
"Farrell excels at very short, sharply realized tales that display a startling repertoire of styles and structural innovations."
— Vancouver Review
Make no mistake; The Devil You Know belongs on the shelf alongside Nights Below Station Street.
— Elizabeth Bachinsky
Read More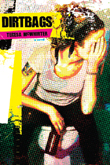 Dirtbags is a novel about reckoning—with one's past, one's choices, and one's expectations for the future. Dirtbags deals with the bonds between women, the cycle of poverty, self-destruction, loss of family, the outlaw code, and the fragile beauty of the human condition.
Read More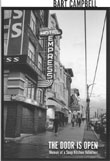 Finalist BC Book Prize (Hubert Evans Non-Fiction Prize)
Finalist City of Vancouver Book Prize
The Door Is Open
is a compassionate, reflective, and informative memoir about three-and-a-half years
spent volunteering at a skid row drop-in centre in Vancouver's downtown eastside.
Read More