Back List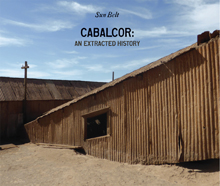 Sun Belt's collaborative work of fiction is a genre-defying chronicle of a tar sands company town.
Read More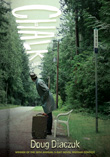 Chalk is a tender story about love and loss, following a broken-hearted thirty-something cubicle worker, free-falling from every ledge of his life. Post-break-up and blue, he feels like nothing matters, that he has become invisible, like a chalk outline on the floor, empty inside.
Read More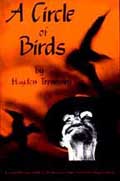 Winner of the 15th annual 3-Day Novel-Writing Contest
A Circle of Birds is an impressionistic, finely wrought tale of lost memory, tangled history, despair and discovery. It is a journey through much Canadian and world history; a mind-melting descent into mental illness, a sordid yarn of death and twisted love.

Confessions of a Small Press Racketeer is equal parts literary memoir, advice for the emerging writer, and reckless tirade. Ross has been active in the Canadian literary underground for a quarter of a century: he's sold thousands of his books in the streets, published and edited magazines, trained insurgents in his Poetry Boot Camps, and started Canada's first Small Press Book Fair.
Read More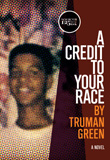 Set in Surrey, BC circa 1960, A Credit to Your Race is a story about innocent love awakening between a fifteen-year-old black porter's son and the white girl next door. The novel is a disturbing and convincing portrayal of how the full weight of racism and bigotry came to bear on a youthful, interracial couple.
Read More