Isolation Discount: 30% off
As we all find ourselves in this challenging time, many of us in isolation, here at Anvil we're continuing to do what we do – producing books by fine Anvil authors. In regards to our books that already exist, many bookstores are working hard to get books to readers who want them, by mail and other forms of delivery. We encourage you to go that route first for your book needs. If you're having any trouble attaining Anvil titles, our own online bookstore is in operation, where you'll find titles discounted by 30%. We're shipping twice/week. Take care everyone!
Poetry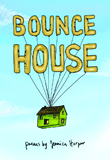 Bounce House is a collection of small containers for the uncontainable. Restrained in form but not feeling, Harper's fourth book explores the cyclical nature of grief, imperfect parenting, and our willingness to jump without promise of a safe landing.
Read More


Rooted in the back alleys, squats and psychiatric wards of contemporary Vancouver and Montreal, these unyielding poems enter the intersecting tensions and intensities in characters such as Mike, a panhandler on Vancouver's Commercial Drive, Matthew, a runaway punk, and Dara, a single mother.
Read More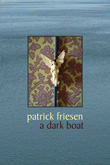 Heavily inspired by cante jondo (Spanish "deep song") and Portuguese fado, these poems explore the kind of yearning that is contained in the Portuguese word saudad: a longing for something in the past that can never be found because time has shifted everything away from what it was.
Read More

Sharp with insights that cut to the core of the matter, the poems in Escape from Wreck City – like the people who inhabit them – are ecstatically alive.
Read More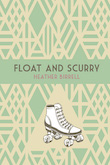 Read More