Front List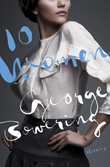 Ten Women is a new collection of short fiction from one of Canada's preeminent writers. Each of these stories offers us a portrait of a woman with whom the author may or may not have had either an intimate and/or a meaningful relationship. You can't really tell for sure.
Read More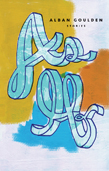 As If is a collection of stories that reminds us that all literature—indeed awareness itself—is at first speculative. These stories confront the false certainties of the industrial and digital mechanisms of our age and, in the great fabulist tradition, call upon their characters to turn possibilities into action.
Read More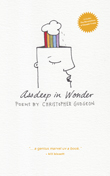 ASSDEEP IN WONDER is a collection of heartbreaking and hilarious poems by "Canada's answer to Billy Collins." Raw and immediate, Gudgeon explores themes of addiction, sexuality, loss, love, and wonder in equal measures. In simple love poems like "Let's start small, my darling," everyday anthems like "Future Tops of America, and visionary dreams like "The Revelations of Donald Trump," Gudgeon tackles the tyranny of identity, the mystery of desire, the strictures of gender and the absurdity of homophobia in a style that's hypnotic and highly accessible.
Read More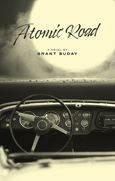 October, 1962, the height of the Cuban Missile Crisis. Clement Greenberg, the art critic of the 20th century, is more interested in silencing his rival Harold Rosenberg than with the threat of nuclear destruction.


Greenberg is driving from New York to the Emma Lake artist colony in Saskatchewan, where he intends to shut Rosenberg up once and for all. With him is infamous Marxist philosopher Louis Althusser.
Read More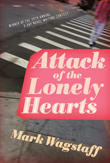 In Attack of the Lonely Hearts, each character is broken in their own forlorn way. A master of the dark and witty one-liner, Wagstaff manages to spin a hilarious and off-kilter story about what can happen when lonely hearts discover they're attached to even lonelier bodies.
Read More