Front List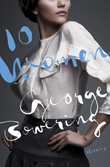 Ten Women is a new collection of short fiction from one of Canada's preeminent writers. Each of these stories offers us a portrait of a woman with whom the author may or may not have had either an intimate and/or a meaningful relationship. You can't really tell for sure.
Read More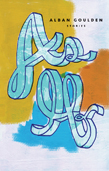 As If is a collection of stories that reminds us that all literature—indeed awareness itself—is at first speculative. These stories confront the false certainties of the industrial and digital mechanisms of our age and, in the great fabulist tradition, call upon their characters to turn possibilities into action.
Read More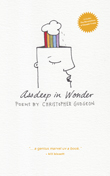 ASSDEEP IN WONDER is a collection of heartbreaking and hilarious poems by "Canada's answer to Billy Collins." Raw and immediate, Gudgeon explores themes of addiction, sexuality, loss, love, and wonder in equal measures. In simple love poems like "Let's start small, my darling," everyday anthems like "Future Tops of America, and visionary dreams like "The Revelations of Donald Trump," Gudgeon tackles the tyranny of identity, the mystery of desire, the strictures of gender and the absurdity of homophobia in a style that's hypnotic and highly accessible.
Read More

Carleigh Baker likes to make light in the dark. Whether plumbing family ties, the end of a marriage, or death itself, she never lets go of the witty, the ironic, and perhaps most notably, the awkward. Despite the title, the resolution in these stories isn't always tragic, but it's often uncomfortable, unexpected, or just plain strange. Character digressions, bad decisions, and misconceptions abound.
Read More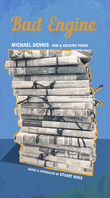 Michael Dennis has been hammering his love, his anger, his grief, and his awe into poems for over forty years. With seven books and nearly twenty chapbooks to his credit, Dennis isn't exactly a household name in Canadian poetry, but he is a natural heir to poets like Canadian icon Al Purdy and American legends Eileen Myles and Charles Bukowski. His poems are his life made into poems: direct, emphatic, honest.
Read More