Isolation Discount: 30% off
As we all find ourselves in this challenging time, many of us in isolation, here at Anvil we're continuing to do what we do – producing books by fine Anvil authors. In regards to our books that already exist, many bookstores are working hard to get books to readers who want them, by mail and other forms of delivery. We encourage you to go that route first for your book needs. If you're having any trouble attaining Anvil titles, our own online bookstore is in operation, where you'll find titles discounted by 30%. We're shipping twice/week. Take care everyone!
Fiction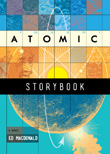 Atomic Storybook is a new novel from the author of Spat the Dummy. It's about the early years of Albert Einstein, an explosion on the moon, and a group of friends who feel like they are living in a long, strange dream. A delightful stew of lust, blood, ennui and physics, Atomic Storybook is also about living and dying in what is, undeniably, an illusion.
Read More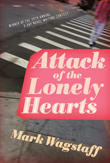 In Attack of the Lonely Hearts, each character is broken in their own forlorn way. A master of the dark and witty one-liner, Wagstaff manages to spin a hilarious and off-kilter story about what can happen when lonely hearts discover they're attached to even lonelier bodies.
Read More

Carleigh Baker likes to make light in the dark. Whether plumbing family ties, the end of a marriage, or death itself, she never lets go of the witty, the ironic, and perhaps most notably, the awkward. Despite the title, the resolution in these stories isn't always tragic, but it's often uncomfortable, unexpected, or just plain strange. Character digressions, bad decisions, and misconceptions abound.
Read More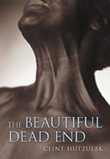 Finalist, Books in Canada/Amazon.ca First Novel Award
The Beautiful Dead End is a visceral crime thriller that takes the reader on an existential journey to the "other side" and almost back again. In a bizarre, shadowy interzone populated by disturbing characters, our anti-hero confronts the dark secrets of his past, and comes face to face with the consequences of having lived an unexamined life.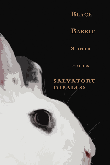 Black Rabbit & Other Stories is a debut collection of great intensity and versatility. The stories range from the fantastic to the gritty, from urban dystopias to worlds of dreamlike possibility.
Read More