Fiction
Carleigh Baker likes to make light in the dark. Whether plumbing family ties, the end of a marriage, or death itself, she never lets go of the witty, the ironic, and perhaps most notably, the awkward. Despite the title, the resolution in these stories isn't always tragic, but it's often uncomfortable, unexpected, or just plain strange. Character digressions, bad decisions, and misconceptions abound.
Read More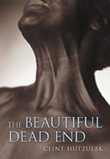 Finalist, Books in Canada/Amazon.ca First Novel Award
The Beautiful Dead End is a visceral crime thriller that takes the reader on an existential journey to the "other side" and almost back again. In a bizarre, shadowy interzone populated by disturbing characters, our anti-hero confronts the dark secrets of his past, and comes face to face with the consequences of having lived an unexamined life.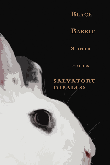 Black Rabbit & Other Stories is a debut collection of great intensity and versatility. The stories range from the fantastic to the gritty, from urban dystopias to worlds of dreamlike possibility.
Read More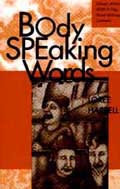 Winner of the 1995 3-Day Novel-Writing Contest
Body Speaking Words is a novel about—what else—writing a novel in three days, at the same time offering insights into family, friendship, growing up female, and delighting in strange foods; a poignant, funny and sexy account of one woman's attempt to understand what drives us to document the essential stories of our lives.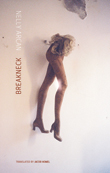 By Nelly Arcan (translated by Jacob Homel)
Rose Dubois and Julie O'Brien find themselves on the roof of a Montreal apartment building on a scorching summer's day, and from that moment on their fates are intertwined. Worldwide climate change and dramatic shifts in weather patterns foreshadow their predestined suffering.
Read More