Authors

C.R. Avery was born in Smith Falls, Ontario in 1976. He has released seventeen albums, written and directed
three musicals that have been produced in New York, L.A, Seattle and San Francisco. Avery has toured ruthlessly throughout North America, Europe, and Australia with his rock & roll punk ensembles, hip-hop circus's with 12-bar blues high kicks, and his infamous string quartets and burlesque revues. Some Birds Walk for the Hell of It is his third book of poetry. He presently resides in East Vancouver's Little Italy neighbourhood.

Michael Barnholden is associate director of Humanities 101 at the University of British Columbia and the author of several books of poetry and non-fiction, most recently, Reading the Riot Act (Anvil 2005). A Vancouver resident since 1970, Michael works as an advocate with the B.C. Coalition of People with Disbilities.


Gary Barwin is a writer, composer, multimedia artist, and educator and the author of seventeen books of poetry and fiction as well as books for both teens and children. His most recent poetry collection is Moon Baboon Canoe (Mansfield Press, 2014). A novel, Yiddish for Pirates, will appear from Random House Canada in 2016. Sonosyntactics: Selected and New Poetry of Paul Dutton, introduced and edited by Barwin is forthcoming from Wilfrid Laurier University Press 2015. Barwin is winner of the 2013 City of Hamilton Arts Award (Writing), the Hamilton Poetry Book of the Year 2011, and co-winner of 2011 Harbourfront Poetry NOW competition.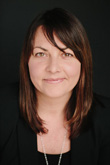 Jackie Bateman lives with her family in North Vancouver. Her first novel Nondescript Rambunctious won a national first book competition in Canada, and grew into a trilogy of psychological thrillers. The second novel in the series, Savour, was shortlisted for the 2015 Relit Awards. Straight Circles ties up all of the disturbing threads in a grand psychotic finale. The trilogy has been optioned for a multi-episode TV series. She can be found at www.jacbateman.com.

Rick Maddocks is a writer, composer and singer. Before founding Sun Belt in 2013, he wrote and performed in The Meal, an experimental opera that debuted at the PuSh International Performing Arts Festival (Vancouver) in 2011 and was restaged at Pacific Theatre in 2012. He also wrote and produced atmospheric roots band The Beige's two releases, 01 and El Ángel Exterminador. His collection of linked stories, Sputnik Diner, was published by Knopf Canada/Vintage. He teaches creative writing at Douglas College.


Stephen Lyons: Juno-award winning multi-instrumentalist/composer Stephen Lyons' iconoclastic work is at the forefront of Vancouver's creative music scene. Known mainly for his work with the seven-piece avant-rock group, Fond of Tigers, Lyons is also an improviser, producer and presenter of creative music. A member of the Merge music collective, Lyons's other projects include Cloudsplitter, Dixie's Death Pool, Cassette Merchant, and Limbs of the Stars.


Carrie Walker is a visual artist based in Vancouver. Her practice is strongly rooted in drawing, often employing images of non-human animals as metaphors for the human animal. Humour and playfulness are vital elements in her work—whether pen-and-ink drawings of the faces of rodents and chickens or fantastical, fragmented narratives created by painting animals onto landscape paintings bought on Ebay. She has exhibited her drawings in New York, London, Los Angeles and Vancouver. She currently teaches drawing at Emily Carr University.


Dave Wilson is a painter, graphic designer and illustrator living in Vancouver. His main subject matter is cityscapes of India presented through the medium of watercolour. He is also currently working on children's books.


Paul Rigby's composing, arranging and musicianship on Neko Case's latest album The Worse it Gets, the Harder I Fight. . . earned a Grammy nomination (Best Alternative Album). His guitar playing is a meld of influences ranging from African pop to jazz, country and rock and roll. Paul has a B.A. in Jazz Pop Performance and has been playing for thirty years, spending the past twelve years touring and recording with a multitude of acts such as Neko Case, AC Newman, Mavis Staples, Garth Hudson, Carolyn Mark, and Calexico.


Jon Wood spends much of his time exploring the ins and outs of record production—for his own Flophouse Jr. project and a growing number of independent Canadian artists including Herald Nix and Rae Spoon. He's recently collaborated on a multimedia performance piece with Ivan Coyote and also toured the UK with longtime musical partner Cam Penner. Wood is also putting the finishing touches on a new Flophouse Jr. recording.


Sandra Carvalho González is an illustrator and engraver based in Seville, Spain. Her practice has recently involved pen-and-ink drawings of plant shadows rendered on found media such as old books and computer paper. Her work has been exhibited in Madrid, Lisbon, Seville and Málaga.


Sun Belt's work incorporates music, fiction, painting, illustration, performance and photography, and is informed by the desert.

Catherine Bennett is a Vancouver writer, whose work has appeared in numerous magazines, including Grain, subTerrain, Tessera, and Mirage/Period(ical). She won first prize in the 1991 Short Grain Contest (Postcard Story Category). For many years, she was a member of the Kootenay School of Writing Collective. She holds a BA in creative writing and an MA in English literature. Currently, she makes her living as a freelance editor.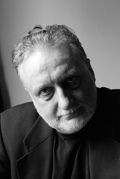 Since his first highly-acclaimed 1991 novel, Stupid Crimes (Anvil Press), Dennis E. Bolen has written three other novels: Stand In Hell, Krekshuns, and Toy Gun (Anvil Press). He is also the author of the short story collection Gas Tank & Other Stories (Anvil Press). He has worked as a parole officer in Vancouver and has taught creative writing at the University of British Columbia. For many years Mr. Bolen held the post of fiction editor for the literary journal subTerrain, contributing editor to the Vancouver Review, and has acted as a columnist and part-time editorial board member at the Vancouver Sun.


Bonnie Bowman's debut novel, Skin, won the inaugural ReLit Award. Her writing has been published in subTerrain, The Vancouver Review, Reader's Digest, and in the anthologies Exact Fare Only I and Body Breakdowns. Bonnie is also a songwriter, journalist, freelance writer and has been a finalist for the Western Magazine Awards. She was born in Toronto, where she now lives after a longish stint in Vancouver. Spaz is her second novel.

Geoffrey Bromhead was born in Calgary, Alberta, in 1979. He currently studies English literature and creative writing at the University of Calgary. Struck is his first published novel.


Grant Buday has published nine books, including the novels, Dragonflies, White Lung, Sack of Teeth, and Rootbound, the memoir Stranger on a Strange Island (from Main Street to Mayne Island), and the travel memoir, Golden Goa. Grant's articles and essays have been published in Canadian magazines and quarterlies across the country, and his short fiction has appeared in The Journey Prize Anthology and Best Canadian Short Stories. While he has travelled extensively throughout the world he currently lives on Mayne Island, British Columbia, with his wife and son, where he manages a recycling depot.