Authors
Howard White was born in 1945 in Abbotsford, British Columbia. He was raised in a series of camps and settlements on the BC coast and never got over it. He is still to be found stuck barnacle-like to the shore at Pender Harbour, BC. He started Raincoast Chronicles and Harbour Publishing in the early 1970s and some of his other books include The Men There Were Then, The Sunshine Coast, Patrick and the Backhoe and The Airplane Ride. His selected works, Writing in the Rain, won the Stephen Leacock Medal for Humour. He has also been awarded the Order of BC and the Order of Canada. His previous book of poetry, Ghost in the Gears, was a finalist for the Dorothy Livesay Prize.


Mark Laba is a writer and artist living in Vancouver. He cut his teeth in the early '80s Toronto small press scene before hightailing out to the West Coast. His early published work is ephemeral in nature, taking the form of leaflets and the odd chapbook. His first poetry chapbook, Movies in the Insect Temple (Proper Tales Press) appeared in 1981. In 1985, his chapbook The Mack Bolan Poems (Gesture Press) won the first bpNichol Chapbook Award. After a long hiatus, Dummy Spit (Mercury Press, 2002) was published, and Mark again went into hiding, emerging now and again to be included in the anthology Surreal Estate: 13 Canadian Poets Under the Influence (The Mercury Press, 2005) and Stuart Ross's collection of collaborative poems, Our Days in Vaudeville (Mansfield Press, 2013). His most recent chapbook, Tuska-loose'a (Puddles of Sky Press), appeared in 2017. Mark has a long, storied career as a jackass-of-all-trades, working as a watchmaker, anatomical model painter, name-tag maker, faux finisher for artists' wall tiles, stock and bond messenger, vertical-blind assembler, darkroom technician, and scriptwriter for animated films on how to deal with conflicts in the business workplace, a topic about which he was ill equipped to give advice. But he forged on and in 2000 talked his way into being the restaurant reviewer for the Vancouver Province newspaper, where his column, "Mark Laba's Adventures in Dining", ran until 2009. He disappeared after that.

Gabor Gasztonyi has had exhibitions across Canada, including Vancouver, Montreal, and the Arta Gallery in Toronto in 2008. His awards include The Professional Photogaphers of BC Nikon Prize, Society of Canadian Artists Award of Excellence, runner-up Magnum Scotia Bank Scholarship, and a Canadian nomination for the International Black & White Spider Awards in 2008. He operates a photographic studio and Art Gallery in New Westminster, BC.

John Belshaw is a writer, professor, consultant, and an award-winning historian. He is the author of several books, including Becoming British Columbia: A Population History, and articles in subTerrain and The Walrus. He is also the co-author of Vancouver Noir: 1930-1960 (Anvil Press), and Private Grief, Public Mourning: The Rise of the Roadside Shrine in BC (Anvil Press). His current projects include writing an OpenText on Canadian history and editing the anthology Vancouver Confidential, a collaborative project involving more than a dozen writers, filmmakers, and artists. He is a second-generation Vancouverite.


Jaime Forsythe's first collection of poetry, Sympathy Loophole, was published by Mansfield Press in 2012. Her poems have appeared in The Rusty Toque, Lemon Hound, Public Pool, Minola Review, This Magazine, NewPoetry, and more. She holds an MFA from the University of Guelph and lives in Halifax, Nova Scotia.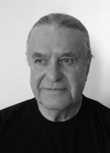 Alban Goulden was born in Yorkton, Saskatchewan. He later attended Lethbridge Junior College, the University of Alberta, and Simon Fraser University. He has published one previous book of short stories, In the Wilderness and two sci-fi novels: HOME 1: Departure and HOME 2: Journey. Alban has published stories, essays, and poems in Iron, Grain, and subTerrain, and taught English for many years at Simon Fraser University and Langara College. Goulden divides his time between Empress, Alberta and his home in New Westminster, BC.

Alexandra Leggat is the author of the short story collections Animal (shortlisted for the Trillium Award), Meet Me in the Parking Lot, and Pull Gently, Tear Here (nominated for the Danuta Gleed First Fiction Award). She is also the author of the poetry collection This is me since yesterday. Her poetry, fiction, and essays have been published in journals across the U.S., Canada and the U.K. She teaches creative writing at the University of Toronto's School of Continuing Studies.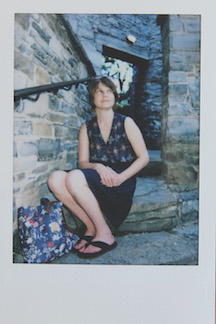 Allison Chisholm lives and writes in Kingston, Ontario. Her poetry has appeared in The Northern Testicle Review, the Puddles of Sky chap-poem The Dollhouse, The Week Shall Inherit The Verse, and the Proper Tales Press chapbook On the Count of One. She played glockenspiel in the Hawaiian-dream-pop band SCUB. Her photography has been exhibited in the Tiniest Gallery.


Nelly Arcan was born in the Eastern Townships of Quebec. Her first novel Putain (2001; Whore, 2004, Grove Press), drawing on her experience working in the sex trade in Montreal, caused a sensation and enjoyed immediate critical and media success. It was a finalist for both the Prix Médicis and the Prix Femina, two of France's most prestigious literary awards. Two more novels followed, establishing her as a literary star in Quebec and France: Folle (2004), also nominated for the Prix Femina; and À ciel ouvert (2007). She is also the author of an illustrated book on the beauty myth for young girls: L'enfant dans le miroir (2007).
Paradis, clef en main (Exit) was her fourth novel and was completed just days before she committed suicide in 2009 at the age of thirty-six.

Tammy Armstrong grew up in St. Stephen, New Brunswick and lived in Vancouver, BC for several years, where she earned a BA and an MFA from the University of British Columbia. She currently lives in Fredericton, New Brunswick. Armstrong has two books of poetry published with Anvil Press: Unravel and Bogman's Music (a Governor General's Literary Award nominee). Her poems have appeared in the following publications: The Antigonish Review, Event, The Fiddlehead, Grain, The Malahat Review, Pottersfield Portfolio, Prairie Fire, Room of One's Own, subTerrain, TickleAce, and Zygote. "A Proper Burial for Song Birds" placed third in the League of Canadian Poets' National Poetry Contest, Vintage 2000. "If In a Marriage to a Car Salesman" and "Clam Bake 1974" were performed on International Women's Day 2000 at the National Art Gallery.