Books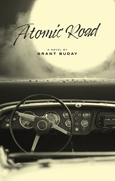 With a Foreword by John O'Brian


October, 1962, the height of the Cuban Missile Crisis. Clement Greenberg, the art critic of the 20th century, is more interested in silencing his rival Harold Rosenberg than with the threat of nuclear destruction.


Greenberg is driving from New York to the Emma Lake artist colony in Saskatchewan, where he intends to shut Rosenberg up once and for all. With him is infamous Marxist philosopher Louis Althusser.


The 1950s were Greenberg's decade. Abstract expressionism was the genre he championed. Yet by 1962, everywhere Greenberg looks he is bedevilled by Andy Warhol's Campbell Soup cans, just as everywhere Althusser looks he sees capitalist decadence. Althusser, who escaped prosecution for strangling his wife on an insanity plea, is heading to a Saskatchewan hospital for LSD therapy.


Pursuing them is Jean Claude Piche, a veteran of the conflicts in Indochina and Algeria, contracted to execute Althusser for the unpunished murder. Greenberg, however, has plans for Althusser to commit one more killing before Jean Claude gets hold of him.


Yet before this urbane trio can cross from North Dakota into Saskatchewan they meet the enigmatic arch patriot Swen, who has plans of his own.


Atomic Road charts its own comic course between historical accuracy and fictional invention.


Advance Praise for Atomic Road:


"Atomic Road is compelling fiction. With its loose basis in historical fact, the story carefully spirals in and out of absurdity without losing the core of the journey. The quest draws readers in, the dynamic between the two leads holds the attention, and the resultant unusual book is sure to stick in the mind like an insightful LSD trip."
— FOREWORD REVIEWS (5-Star Review)
ISBN 978-1-77214-113-9
5.25 x 8.25 | 176 pp.
$20 CAN / $20 US
Rights available: World
ANVIL PRESS BOOKSTORE
Payments processed by PayPal
Canadian Customers
CDN $20


Rest of the World Customers
US $20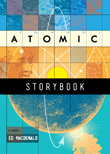 Atomic Storybook is a novel about a young painter named Owen who is regularly abducted by beings he calls "the space pricks." These otherworldly visitors perform experiments on him, befuddle him with an absurd riddle about the moon, and show him scenes from his previous lives — one as a 12th century English monk; in another he shares the ward with Albert Einstein's son, Eduard, in the Burghölzli mental hospital.
Through all of this, and his lengthy existential conversations with physics professor, Chesley Keeping, Owen comes to doubt the nature of everything around him — all that stuff most of us like to call "reality."
Atomic Storybook is a new novel from the author of Spat the Dummy. It's about the early years of Albert Einstein, an explosion on the moon, and a group of friends who feel like they are living in a long, strange dream. A delightful stew of lust, blood, ennui and physics, Atomic Storybook is also about living and dying in what is, undeniably, an illusion.


PRAISE FOR ATOMIC STORYBOOK
"Macdonald does an excellent job through multiple perspectives of keeping the reader on edge as to what is real and what is not. … It's a barometer of excellent writing when a novel can get you to stop reading, causing you to daydream and get lost in one magnificently imagined scene."
— THE WINNIPEG REVIEW
ISBN 978-1-927380-43-7
5.75 x 8.75 | 280 pp
$20 CAN / $20 US
Rights available: World
ANVIL PRESS BOOKSTORE
Payments processed by PayPal
Canadian Customers
CDN $20


Rest of the World Customers
US $20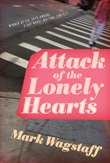 Everything is just a little more difficult for thirty-something Margaret Rudge. Adjusting to single life after her no-good husband Tommy leaves her for a shrink, Margaret manages to snag a job slinging coffee on the street. "Everyone hooks up waiting for their latte," her sometimes-fabulous friend Cindy advises. And maybe it's good advice because it's while working at Frank's coffee cart that she meets a handsome young dancer and is drawn into the exhilarating and slightly unhinged world of a NYC modern dance company.


Margaret is stuck in a jack-in-the-box, and author Mark Wagstaff expertly mans the crank, turning the lever over and over, letting eerie circus music slowly fill your head. Will she find what she's looking for? Is it hiding in the strangely lit aisles of her downstairs grocery store? Maybe it's avoiding her calls, holed up with a new girlfriend, the cognitive psychology graduate, in a condo in Phoenix. Or maybe, just maybe, it's coffee-stained and unexpectedly expected.


In Attack of the Lonely Hearts, each character is broken in their own forlorn way. A master of the dark and witty one-liner, Wagstaff manages to spin a hilarious and off-kilter story about what can happen when lonely hearts discover they're attached to even lonelier bodies.
ISBN 978-1-77214-103-0
5 x 8 | 112 pp.
$18 CAN / $18 US
Rights available: World
ANVIL PRESS BOOKSTORE
Payments processed by PayPal
Canadian Customers
CDN $18


Rest of the World Customers
US $18


WINNER — CITY OF VANCOUVER BOOK AWARD
FINALIST — ROGERS WRITERS TRUST FICTION PRIZE


Carleigh Baker likes to make light in the dark. Whether plumbing family ties, the end of a marriage, or death itself, she never lets go of the witty, the ironic, and perhaps most notably, the awkward. Despite the title, the resolution in these stories isn't always tragic, but it's often uncomfortable, unexpected, or just plain strange. Character digressions, bad decisions, and misconceptions abound.


While steadfastly local in her choice of setting, Baker's deep appreciation for nature takes a lot of these stories out of Vancouver and into the wild. Salmon and bees play reoccurring roles in these tales, as do rivers. Occasionally, characters blend with their animal counterparts, adding a touch of magic realism. Nature is a place of escape and attempted convalescence for characters suffering from urban burnout. Even if things get weird along the way, as Hunter S. Thompson said, "When the going gets weird, the weird turn pro."


In Bad Endings, Baker takes troubled characters to a moment of realization or self-revelation, but the results aren't always pretty.


PRAISE FOR BAD ENDINGS:


"In Bad Endings, Carleigh Baker has created a skillfully woven tapestry of stories, centred on strong, contemporary female characters battling for agency over their own lives. … These stories are not about happy endings—they are about powerful endings, and we found them nothing short of electrifying."
— 2017 Rogers Writers' Trust Fiction Prize Jury


"Stumbling through the fogs of loneliness, Carleigh Baker's finely drawn characters find respite in the particular intimacy afforded by ephemeral relationships. A renewal of connection with the more-than-human world offers the characters sustenance amidst the demands of an ever-accelerating city."
— City of Vancouver Book Award (Jury citation)


"Her characters possess an abundance of hard-luck stories, true, but she writes them as sometimes wrong and sometimes foolish and hence eminently human in their fallibility."
— The Georgia Straight


"Things are on the edge, askew, as they are in every story in Carleigh Baker's debut collection, which features rushing rivers and waves splashing on the shore … Because bad endings make for good endings, story-wise, leaving possibilities open, the characters on the cusp of something, always something around the next corner, a blessing and a curse."
– Pickle Me This


"The dichotomies of bad news and good news, reality and fantasy, the banal and the sublime, are in Baker's debut a patchwork quilt of intermingling patterns. It takes a brave voice to, for example, pair the stylistic pyrotechnics of "Postcards in a Gonzo Journalist Voice" with the anti-climactic, but weirdly satisfying, "Moosehide," where the expected epiphany of urban-dwellers exploring nature turns that skewed mirror of Baker's to her readers. There never seem to be any answers in the stories in Bad Endings; rather, the questions Baker poses are of such quiet magnitude that we don't need them."
— Matrix Magazine


"Baker is a skillful, sensitive writer with an uncanny gift for subtle, dark humor and the ability to assume the viewpoint of her characters, whether a small child contemplating death; a father watching as his pregnant daughter's abusive marriage spirals out of control; a woman running from a "good" husband; a woman just released from the psych ward who takes a look at what's out there and decides she may not be ready after all; or people in relationships as superficial and fragile as a skiff of ice at the edge of a lake that the pale sun cannot seem to warm. There is no judgment or condemnation in these stories, but a tender, deep savoring of the quirks that make us human."
— Foreword Magazine


"Bad Endings is a deft and humorous portrayal of twenty-first-century humans' lack of connection with nature, our authentic selves, and each other."
— The Malahat Review
ISBN 978-1-77214-076-7
5 x 8.5 | 168 pp.
$18 CAN / $18 US
Rights available: World
ANVIL PRESS BOOKSTORE
Payments processed by PayPal
Canadian Customers
CDN $18


Rest of the World Customers
US $18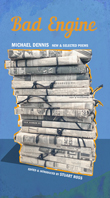 Selected and with an Introduction by Stuart Ross


Michael Dennis has been hammering his love, his anger, his grief, and his awe into poems for over forty years. With seven books and nearly twenty chapbooks to his credit, Dennis isn't exactly a household name in Canadian poetry, but he is a natural heir to poets like Canadian icon Al Purdy and American legends Eileen Myles and Charles Bukowski. His poems are his life made into poems: direct, emphatic, honest.


Bad Engine brings together mostly revised versions of about 100 poems selected from Dennis's published work, along with several dozen new poems. This volume, introduced and edited by Dennis's long-time friend, the poet and editor Stuart Ross, marks a milestone in the career of a homegrown, no-bullshit, tells-it-likes-he-sees-it populist bard. Here the reader will find a rollicking tale of drinking with racists, poignant prayers for quiet nights with lovers, raw narratives of childhood abuse, defiant anthems of a body broken by sports injuries, a mindful meditation about a stoned dragonfly, and the not-quite-resigned laughter of a man smashing away at a keyboard for four decades and becoming neither rich nor famous.


Bad Engine is Michael Dennis being human.


Praise for Bad Engine:


"Bad Engine is one handsome beast all around, from its cover stock to its papers, from its visual design elements to its hard-to-describe-just-how-satisfying-it-is trim size. This classy presentation brings together some forty years of work from this heart-smart poet, assiduously and lovingly edited by Dennis' friend and fellow writer, Stuart Ross, who provides an introduction that's both informative and warm."
— David Clewell, author and director of the Creative Writing Program at Webster University in Saint Louis
ISBN 978-1-77214-077-4
5 x 9 | 176 pp.
$20 CAN / $20 US
Rights available: World
ANVIL PRESS BOOKSTORE
Payments processed by PayPal
Canadian Customers
CDN $20


Rest of the World Customers
US $20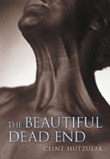 Finalist, Books in Canada/Amazon.ca First Novel Award
The Beautiful Dead End is a visceral crime thriller that takes the reader on an existential journey to the "other side" and almost back again. In a bizarre, shadowy interzone populated by disturbing characters, our anti-hero confronts the dark secrets of his past, and comes face to face with the consequences of having lived an unexamined life.
ISBN 1895636396
5 x 7.25 | 210 pp
14.95 CAN / 10.95 US
Rights available: World
ANVIL PRESS BOOKSTORE
Payments processed by PayPal
Canadian Customers
CDN 14.95


Rest of the World Customers
US 10.95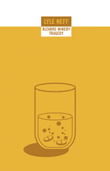 Bizarre Winery Tragedy is a book of lyric poems about country folk, city folk, alcohol and urbanism. These poems continue Neff's quest to explore the modern-day juxtaposition of urban and rural landscapes, and the lines of power between the countryside and the metropolis-firewood, dams and the WiFi-enabled grid. Deeper insights emerge in this, the author's third published collection. Bizarre Winery Tragedy is 21st-century poetry that juggles death and technology and finds some nasty laughs in the process. Think of it as a strange and tragic road trip through British Columbia's wine-consuming regions, with Neff at the wheel.
Praise for Lyle Neff:
"These poems pack a wallop. They're full of outrage and bravado, tempered by amazing insights and a highly developed musical sensibility. They 'steam and churn' with the energy of the city, they burn with this young poet's 'hottest fire of sight'." —Lorna Crozier
"Lyle Neff understands, without the melodrama and hysterics of so many of his contemporaries, the duality of his natural surroundings-trees and skyscrapers, mountains and public transit-and never once portrays this with anything less than a lyric beauty full of imagination, humour, and optimism."
—Evan Jones, New Canadian Poetry
"Lyle Neff's as indiosyncratic and epigrammatic, as off-kilter and dead-on, as insolent and restless and thoughtfully skilled as a poet should be. From here on in almost everybody else is playing catch-up."
—Michael Holmes
ISBN 1-895636-66-3
5 x 7 | 64 pp
14.00 CAN / 12.00 US
Rights available: World
ANVIL PRESS BOOKSTORE
Payments processed by PayPal
Canadian Customers
CDN 14.00


Rest of the World Customers
US 12.00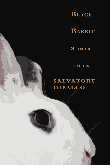 Black Rabbit & Other Stories is a debut collection of great intensity and versatility. The stories range from the fantastic to the gritty, from urban dystopias to worlds of dreamlike possibility. Even in their frequent explorations of brutality, the author remains honest and true to the motivations of his characters and the machinations of the worlds in which they find themselves. These are sure-footed narratives that move with a pre-destined deliberation into a universe that is often fraught with desperation and apparent hopelessness; but, ultimately, we find ourselves on a path to redemption, an acceptance of what is, in the final analysis, an incomprehensible matrix. Existential and reflective, brutal and honest, these are stories that will leave you questioning the essence of existence, your own humanity, and the humanity of those around you. This is deft storytelling from a talented new voice.
ISBN 1895636787
5.5 x 8.5 | 208 pp
18.00 CAN / 16.00 US
Rights available: World
ANVIL PRESS BOOKSTORE
Payments processed by PayPal
Canadian Customers
CDN 18.00


Rest of the World Customers
US 16.00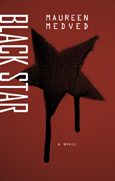 Del Hanks is on the verge of academic tenure, but at forty she's also perched on the precipice of either the beginning or the end of the rest of her life.


Black Star is a dark comedy, both bitingly funny and transgressive, an unflinching and unsentimental exploration of the female experience, academia, and the idea of power that burns in the mind as white as acid.


Medved's new novel is a searing critique of a world we all know too well – one of sexual exploitation, manipulation, and the subtle machinations of power that Black Star filters through the lens of academia. It is at once poetic, tragic, disturbing and funny.


WHAT REVIEWERS HAVE SAID:
"The interrogation of sexual power dynamics in the realm of academia could not be more relevant to the current cultural moment and Medved is merciless in dissecting the extent to which past wounds redound on Del in the present. The narrative shift from something resembling naturalism to a more stream-of-consciousness driven expressionism provides for a reading experience that is jarring and uncomfortable, though that is surely part of the novel's design. …"
— Steven Beattie, Hamilton Review of Books


"Black Star powerfully captures the overriding atmosphere of dread that defines much of academic institutional culture, tying it to the anxiety and paranoia that come from feeling that neither your employment nor your expertise is on solid ground."
— Eugenia Zuroski, Quill & Quire


ADVANCE PRAISE FOR BLACK STAR:
"This wild novel is a powerful exploration of imposter syndrome taken to extremes and a story of how the sadistic, competitive world of academia intersects with one woman's unraveling sense of self. Suspenseful and beautifully written."
— Zoe Whittall, author of The Best Kind of People (Giller Prize Finalist)


"You can read this slender swift novel as a comedy of manners, or a sly take on the corrosions of academe, but on its lower frequencies Maureen Medved's brilliant new book is about the death of dreams and our lost hold on truth and reality, an often funny but finally harrowing look at a dystopia that's come to reside in each of our souls."
— Charles D'Ambrosio, author of Loitering


"The Sleep of Reason Produces Monsters — so goes the title of one of Francisco Goya's more famous works. In Black Star Maureen Medved riotously complicates Goya's conceit: now the monsters are university profs pretending to be 'woke' rational beings. In prose lines razor-edged and tripwire-taut, and in a plot that burns as fast and bright as a dynamite fuse, Medved jolts to life a cast of academic washouts, Instagram careerists, vagrant idealists, and sex-deprived tenure-obsessed thought-experimentalists—each too exquisitely grotesque not to seem utterly authentic. At once black comedy, social critique, Kantian nightmare, and psychological thriller, this novel scarred me. And I am better for it."
— Chris Hutchinson, author of Jonas in Frames


"Maureen Medved masterfully explores her protagonists in all their spangled, fallible glory. Black Star plunges the reader into frantic academic rivalry. Is it paranoia or master manipulation? Every twist and turn will lead you down Medved's darkly compelling rabbit hole."
– Eden Robinson, author of Son of a Trickster


"Black Star delivers an indelible shimmer in a bittersweet novel that is funny and fast and paranoid. Black Star has a real voice, tragic and transcendent, hallucinatory and very real, a jinxed collision of charm and pain and eros and maybe even atonement."
– Mark Jarman, author of 19 Knives and My White Planet
ISBN 978-1-77214-112-2
5.25 x 8.25 | 232 pp.
$20 CAN / $20 US
Rights available: World
ANVIL PRESS BOOKSTORE
Payments processed by PayPal
Canadian Customers
CDN $20


Rest of the World Customers
US $20

Body Breakdowns is a collection of true tales about brushes with mortality and the medical establishment. Some are serious, some are funny; all are about illnesses, both minor and major.
The pieces are all related to aging and are told in strong, engaging, and authentic voices. They are about people suddenly discovering they're vulnerable and the different ways they come to terms with that, as well as how they deal with the health professionals whose job it is to provide care for our bodies. They are also about how people who have physically suffered learn to find words for and, thus, shape the new world they find themselves in.
These stories remind us that everything can change in a moment. And that we're all in these aging bodies together.
Body Breakdowns features writing from: Brad Zembic, Emma Kivisild, Grant Buday, Susan Olding, Bob Wakulich, Adrienne Mercer, Alan Girling, Beverley A. Feather, Jane Silcott, Kim Clark, Denise Halpern, Bonnie Bowman, Melody Hessing, Stephen Osborne, Luanne Armstrong, Dennis E. Bolen, J. Cates, Ruth Murdoch, Doreen Colmer, Crystal Hurdle, and Janis Harper.
ISBN 1895636868
5.25 x 7.5 | 168 pp
18.00 CAN / 15.00 US
Rights available: World
ANVIL PRESS BOOKSTORE
Payments processed by PayPal
Canadian Customers
CDN 18.00


Rest of the World Customers
US 15.00

Next
Previous