Books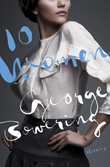 Ten Women is a new collection of short fiction from one of Canada's preeminent writers. Each of these stories offers us a portrait of a woman with whom the author may or may not have had either an intimate and/or a meaningful relationship. You can't really tell for sure. Depending on your proclivities, some of them might even seem pretty hot—like the lurid fantasies that illustrate the covers of pulp fiction novels, the ethereal intellectual beauties that emanate from poetic fields of asphodels, or the petit bourgeois housewives that litter Alice Munro stories, these ten characters remind us that for every fetish there's a partner.


Praise for 10 Women:
"the maestro is at it again"
— The Vancouver Sun


On Bowering's previous work:
"With powerful imagery and crisp narration, Bowering delivers a stinging commentary on the desperation of racism in the harsh environment of the Canadian West."
— Publishers Weekly


"One of Canada's most original writers."
— Calgary Herald


"Caprice is impossible to categorize. If anything, it's a poetic, insightful eulogy for the classic Western landscape…"
— Geist Magazine


"Bowering satirizes cowboy tales with great elegance and wit — while at the same time tipping his Stetson to the forgotten virtues of Canada's own West." — Maclean's
ISBN 978-1-77214-031-6
5.75 x 8.75 | 192 pp
$20 CAN / $20 US
Rights available: World
ANVIL PRESS BOOKSTORE
Payments processed by PayPal
Canadian Customers
CDN $20


Rest of the World Customers
US $20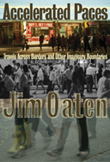 Dodging down back-alleys in bomb-torn Beirut. Wheeling past God and traffic in Mombassa, Kenya. Slipping around the edges of Alzheimer's disease, the Gulf War, and the eternity of CNN.
Set somewhere between here and the heat-death of the universe, Jim Oaten's debut collection serves up random samples of literal and literary truth scooped up at top speed. Whether peeking out from the backseat of Mom and Dad's car or surveying the grimy wings of mental wards, Accelerated Paces hurdles that uneasy terrain between creative fact and honest fiction. These short stories and pieces ignore borders as they jaunt thorough external trips and internal voyages.
This is both creative non-fiction and creative fiction, which follows the idea of crossing boundaries and blurring borders. Think part of this collection will be an explicit demonstration of how the two genres interplay, of how a non-fiction event can inspire a fictional piece, and, interestingly enough, the reverse as well.
Stamp your passport, and step on the edge. Buy a ticket, and take the ride.
ISBN 1895636930
5.5 x 8 | 176 pp
$18 CAN / $18 US
Rights available: World
ANVIL PRESS BOOKSTORE
Payments processed by PayPal
Canadian Customers
CDN $18


Rest of the World Customers
US $18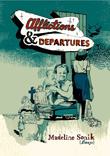 WINNER — City of Victoria Butler Book Prize
Finalist, Charles Taylor Prize for literary non-fiction
Nominated for the BC National Award for Canadian non-Fiction


Afflictions & Departures is a collection of first-person experiential essays. However, this is not the realm of traditional memoir—in addition to incidents and feelings recaptured from memory, Sonik seeks out connections between the microcosm of the daily events of her childhood and adolescence, and the social, historical, and scientific trends of the time.
Afflictions & Departures begins by considering the turbulent and changing nature of the world in the late 1950s and early 1960s—the world in which the author was conceived and born. Like many couples of that era, Madeline Sonik's parents focused on shared social and economic ambitions at the expense of authentic personal feeling. These ambitions would erode and, by the 1970s, completely collapse.
These essays are as incisive as they are moving, and leave the reader with a sense of history as it was lived, not as it is codified in countless textbooks.
Praise for Afflictions & Departures:
"Startlingly original, Madeline Sonik's moving story of her childhood defies all our expectations of memoir. She captures crystalline moments of childhood memory and links them in a daisy-chain with corresponding events of the tumultuous societal change taking place outside her home. It is North America in the 1960s and 70s and her letter-perfect, child's-eye view of the world brings back that time with such intensity that the reader can almost smell and taste it. Droll, tragic, and absolutely compelling, Afflictions and Departures is a visceral portrayal of a family imploding."
—Jury, Charles Taylor Prize for literary non-fiction
"Her memory is dustless, capacious, uncanny. With a storyteller's skill and a poet's depth of vision, she recreates her childhood with one eye on her family and the other on the larger world. Significant cultural markers sit side-by-side with the small, painful intensities of her childhood. This memoir is crammed with pathos, yet is written with a light touch. I adore the narrator who never falls into self-pity or narcissism. The clarity of her vision makes the prose gleam and transforms autobiography into art."
—Lorna Crozier, author of Small Beneath the Sky
"From the patchwork craziness of a sixties and seventies suburban childhood, Madeline Sonik has fashioned a singular coming-of-age story in which the age itself assumes a starring role. Sharply observed, hilarious, and heartbreaking, Afflictions & Departures is a wise, tender, and beautifully written book."
—Susan Olding, author of Pathologies: a life in essays
"Accomplished author Madeline Sonik delivers a standout memoir … Afflictions and Departures may well become your nostalgia, whether it's based on your time period and location or not. It's no wonder Afflictions and Departures was long-listed for the B.C. National Award for Canadian Non-Fiction and shortlisted for the Charles Taylor Prize."
—Herizons
"…the broadness of her vision and the deftness with which she fits together surprising pieces of reality is evocative of Joan Didion's masterful non-fiction. … Afflictions & Departures is a beautiful book, fusing fact and feeling, the specific and universal, the domestic with the whole wide world, and the effect is a dazzling synergy."
—Pickle Me This
"Honesty has to be at the centre of any memoir, and Afflictions & Departures pulsates with raw, straightforward truth. … Sonik has overcome enormous challenges and turned them into literary jewels. This book encourages readers to think about family, memory and history — and above all, resilience."
—Candace Fertile, Times Colonist
"Vivid and compelling, Afflictions & Departures can't help but make you reexamine your own life, and take another look back at the family and friends who helped shape you into who you are today."
—John Threlfall, former editor of Monday Magazine
"The story that Sonik—now a poet, novelist, children's author and professor in the University of Victoria's writing program—shares is by turns dark and poignant, tender and hopeful, and one that anchors her to the world, in which we still suffer despite our historical progress."
— The Winnipeg Review
ISBN 978-1-897535-67-7
5.75 x 8.75 | 184 pp
$20 CAN / $20 US
Rights available: World
ANVIL PRESS BOOKSTORE
Payments processed by PayPal
Canadian Customers
CDN $20


Rest of the World Customers
US $20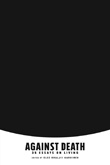 By Elee Kraljii Gardiner (Editor)

Against Death: 35 Essays On Living articulates the personal experiences of each author's "near-deathness," utilizing fresh and inventive language to represent what "magical thinking" proposes. These pieces are incisive and articulate, avoiding the usual platitudes, feel-good bromides, and pep talks associated with near-death encounters. The writing moves past the sob story and confronts the tough circumstance of facing death with truth and compassion, no matter how ugly or (in)convenient.


CONTRIBUTORS:
Adrian M. Zytkoskee * Aislinn Hunter * Amanda Earl * Angela Rawlings * Becky Blake * Ben Gallagher * Bruce Meyer * C. M. Faulkner * Elee Kraljii Gardiner * Emma Smith-Stevens * Fiona Tinwei Lam * Harry Langen * Jane Mellor * Jennie Duguay * Jennifer Van Evra * Jessica Michalofsky * Jill Yonit Goldberg * Joe Average * John Asfour * Kateri Lanthier * Kerri Power * Kiera Miller * Laurie Lewis * Lisa Neighbour * Maureen Medved * Moira MacDougall * Nikki Reimer * Rabi Qureshi * Rachel Rose * Rebecca Fredrickson * Sarah Lyn Eaton * Susan Briscoe * Susan Cormier * Tanis MacDonald * Vera Constantineau


"The writers of these essays are courage embodied, honesty defined, strength incarnate. They refuse to look away, to be polite, to soften the blow. If you are willing to go where they are brave enough to take you, you will emerge awake and aware, a little joyful, a little frightened, and determined to live a little bigger every day."
— Pam Houston, author of Deep Creek, Finding Hope in The High Country.


"The nimble, serious play of the title, Against Death: 35 Essays on Living, is an accurate reflection of the range of tones, approaches, and experiences with death (which is to say, living) inside this vibrant, tender collection. While one need not be grieving to find resonance here, those who grief has touched will not feel silenced or pushed outside. In eloquent, luminous prose, these essays will be a companion to many and will be a collection to return to (again lives inside against). As editor Elee Kraljii Gardiner reminds us, 'To be against something can be to reject or refute it. But to be against death can also mean to be in contact with, pressed up next to, to be intimately proximate with mortality.' This is all of us. I am grateful for this gathering and for this expansive (re)framing."
—TC Tolbert, author of Gephyromania and co-editor of Troubling the Line: Trans and Genderqueer Poetry and Poetics
ISBN 978-1-77214-127-6
6 x 9 | 356 pp.
$22 CAN / $22 US
Rights available: World
ANVIL PRESS BOOKSTORE
Payments processed by PayPal
Canadian Customers
CDN $22


Rest of the World Customers
US $22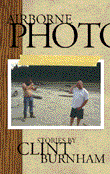 Drinkin' rye and water with Grandma. Guns in False Creek. Frat boy homies from the North Delta ghetto. Samuel L. Jackson. Phantom Lord & Metallica. A kid who's got the hots for his mom…
Hunh?
That's right. It's all here in this collection of immediate, lean and visceral short fiction from Clint Burnham.
ISBN 1895636221
4.25 x 7.5 | 184 pp
13.95 CAN / 10.95 US
Rights available: World
ANVIL PRESS BOOKSTORE
Payments processed by PayPal
Canadian Customers
CDN 13.95


Rest of the World Customers
US 10.95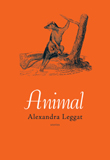 Finalist for the Trillium Book Award
The stories in Animal depict people on the brink of major life change. Often at a crossroads they are oblivious to, Leggat's characters seem to be captured in a cinematic slo-mo, teetering on the edge of something unknown, heroically resisting the ever-present pull of Fate. It matters little whether the characters take action or refuse to act; life acts for them. The reader is left to wonder: When does "meaning" cease to have meaning? Like travelling a mountain highway at night, what's just around the next bend is never known. The stories in Animal never fail to deliver potent surprises.
———
"I'm tempted to say it's a slim, distilled masterpiece."
– Michael Bryson, Underground Book Club
"these quickly unfolding stories are elliptically drawn, tense with action and dark humour. Leggat is a shape-shifting writer"
– Ibi Kaslik, The Globe and Mail
"this immensely rewarding collection is worth picking up"
– eye weekly
"Most short story collections are up and down. Unlike most, however, Animal is more than the sum of its parts."
– Herizons
"Animal is a great book that can be read over and over, offering up something new each time."
– Star Phoenix
"broad literary range … Her writing just gets stronger, more confident, variable and — above all — human."
– Front&Centre
"Leggat's spare prose further adds to the impression of absolute economy. Rather than taking away from the collection's impact, however, Leggat's care and concision results in some expertly calibrated stories, leaving the reader both satisfied and wanting more."
– Winnipeg Free Press
ISBN 9781897535011
5.5 x 8 | 160 pp
$18 CAN / $18 US
Rights available: World
ANVIL PRESS BOOKSTORE
Payments processed by PayPal
Canadian Customers
CDN $18


Rest of the World Customers
US $18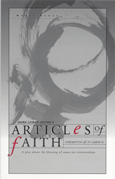 Articles of Faith is a play designed to promote understanding of the controversial subject of the blessing of same-sex unions. The play is based on a series of interviews conducted by the author in a Pacific Northwest community where the issue of formal condoning and blessing of same-sex unions divided and eventually split an Anglican parish.
ISBN 1895636418
5 x 8 | 56 pp
10.00 CAN / 7.00 US
Rights available: World
ANVIL PRESS BOOKSTORE
Payments processed by PayPal
Canadian Customers
CDN 10.00


Rest of the World Customers
US 7.00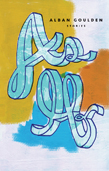 As If is a collection of stories that reminds us that all literature—indeed awareness itself—is at first speculative. These stories confront the false certainties of the industrial and digital mechanisms of our age and, in the great fabulist tradition, call upon their characters to turn possibilities into action.


The stories are set in Vancouver and the prairies, and they are grounded in the people who live there, whose successes and failures are kick-started by abrupt changes in their physical world. How the characters react to those challenges tests their understanding of who and where they are. As if.


PRAISE FOR AS IF:


"From the little lies in 'Joy' to sudden loss in 'As If,' to Mr. Jimmy in 'The Painted Hand,' Goulden looks at all the ways one's world can collapse. Each story works to steal the floor out from under its protagonist, with little or no warning, giving the overall impression that there's no such thing as sure footing in this world."
— BC Bookworld
ISBN 978-1-77214-048-4
5.25 x 8 | 140 pp
$18 CAN / $18 US
Rights available: World
ANVIL PRESS BOOKSTORE
Payments processed by PayPal
Canadian Customers
CDN $18


Rest of the World Customers
US $18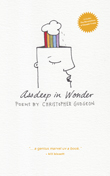 Assdeep in Wonder is a collection of heartbreaking and hilarious poems by "Canada's answer to Billy Collins." Raw and immediate, Gudgeon explores themes of addiction, sexuality, loss, love, and wonder in equal measures. In simple love poems like "Let's start small, my darling," everyday anthems like "Future Tops of America, and visionary dreams like "The Revelations of Donald Trump," Gudgeon tackles the tyranny of identity, the mystery of desire, the strictures of gender and the absurdity of homophobia in a style that's hypnotic and highly accessible.


There are also laments and homages to Canadian writers both dead and alive — from Milton Acorn and Al Purdy to bill bissett, David McFadden, Paul Quarrington and bpNichol –- while in his epic poem "Canadian Tourister" Gudgeon mischievously unpacks every Canadian-ism to ever drop from our wind-chapped lips.


Assdeep in Wonder is Gudgeon's debut collection of poetry.


PRAISE FOR ASSDEEP IN WONDER:


"In wayward sonnets and Whitmanesque free-verse monologues, Christopher Gudgeon wields a blowtorch to highlight and rhapsodize our punked-out, pixellated, polyamorous world. He appropriates the overly self-"aware" voice of Donald Trump (who sings a bravura, hallucinogenic song to himself), issues what might be Stephen Harper's last official statement, and apostrophes a miscellany of CanLit phenoms, including Al Purdy and Patrick Lane. Choose your poison. Gudgeon's poetics is methadone shot into the veins of our contemporary polis. Or it's a highball: equal parts shrewd and suave, shaken with ice and a tender measure of wry."
— John Barton, author of Polari and For the Boy with the Eyes of the Virgin: Selected Poems


"Christopher Gudgeon has writtn a genius marvel uv a book- epic intimate reel peopul in ventiv peopul in reel nd dreeming land n mindscapes / soul n lyrik partikulars n sweep reed "The Causes of Heterosexuality" n lines like "lemmings love it when they're right" n "sonnets written in the Bathhouse" will opn yr mind "Canadian Tourister" is a marvel n "everything has many names, few of them proper" opn th politics opn th love dreem opns all th opnings with langwage sew engayged n entransing – opns yu"
— bill bissett, poet and recipient of the George Woodcock Lifetime Achievement Award
ISBN 978-1-77214-052-1
5 x 8 | 96 pp
$18 CAN / $18 US
Rights available: World
ANVIL PRESS BOOKSTORE
Payments processed by PayPal
Canadian Customers
CDN $18


Rest of the World Customers
US $18


BACK IN PRINT!


The Untold Secrets of Greater Vancouver's Heritage Homes

At Home with History is a collection of real life stories that bring to life the glamorous and not-so-glamorous social histories of selected heritage homes in Greater Vancouver—stories of brothels and bootleggers, secret rooms, and Shakespearean-style murders. An Italian family survives the depression by selling booze and sandwiches from their eastside home. A Shaughnessy mansion headquarters the Ku Klux Klan and then a children's hospice. A secret radio room is uncovered during renovations. Every home has a social history and a genealogy that tells a tremendous amount about the history of the times and offers up a sense of place. Current home-owners are only temporary custodians, part of the chain in the ongoing narrative of the house. People change, styles change, colours change, cars change, but through it all, the house remains a central fixture and the structure for the stories in At Home with History.
ISBN 1895636809
7.5 x 9.5 | 192 pp
$20 CAN / $20 US
Rights available: World
ANVIL PRESS BOOKSTORE
Payments processed by PayPal
Canadian Customers
CDN $20


Rest of the World Customers
US $20

Next