Authors

Carleigh Baker is a Metis/Icelandic writer. Her work has appeared in subTerrain, PRISM International, Joyland, and This Magazine. She won subTerrain's Lush Triumphant Award for short fiction in 2012, and was nominated for the Journey Prize in 2014. Her book reviews and critical writing have appeared in The Globe & Mail, The Malahat Review, The Goose, and EVENT magazine. She lives in Vancouver.

Trevor Carolan's fourteen books include non-fiction, poetry, translations, fiction, and anthologies. An engaged Buddhist, he has served as a North Vancouver municipal Councillor and has campaigned on behalf of BC environmental, Native land-claim, and Asian human rights issues. He holds a Ph.D. from Bond University, Queensland, and teaches English and Creative Writing at the University of the Fraser Valley in Abbotsford, BC.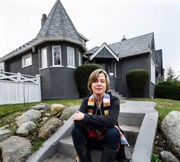 Caroline Adderson's first collection of stories, Bad Imaginings, was published in 1993; stories from it have appeared in 19 anthologies worldwide. She has gone on to write internationally published novels (A History of Forgetting, Sitting Practice, The Sky Is Falling, Ellen in Pieces), another collection of short stories (Pleased To Meet You), as well as books for young readers. Her work has received numerous prize nominations including the International IMPAC Dublin Literary Award, two Commonwealth Writers' Prizes, the Scotiabank Giller Prize longlist, the Governor General's Literary Award, and the Rogers' Trust Fiction Prize. A two-time Ethel Wilson Fiction Prize and three-time CBC Literary Award winner, Caroline was also the recipient of the 2006 Marian Engel Award for mid-career achievement. She lives in Vancouver.


Photo by Steve Bosch (PNG Staff Photo)

Born in Istanbul, Caroline Szpak is a Polish-Canadian writer who currently lives in Toronto. A graduate of the University of Victoria writing program, her poetry and fiction have appeared in This Magazine, The Capilano Review, subTerrain, Poetry is Dead, CV2, and in the chapbooks Expense Account, Garland Get Your Gun, and The Pomeranian Front. Slinky Naive is her first collection of poetry.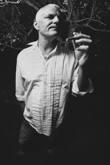 Chris Gudgeon is an author and poet and screenwriter. He's contributed to dozens of periodicals – including Playboy, MAD, National Lampoon, Geist, Event and Malahat Review — and written seventeen books, from critically acclaimed fiction like Song of Kosovo and Greetings from the Vodka Sea, to celebrated biographies of Stan Rogers and Milton Acorn, to a range of popular history on subjects as varied as sex, sexuality, fishing and lotteries. Gudgeon has more than 150 professional TV and film credits including creating, writing, and producing the Gemini-award winning series Ghost Trackers and the documentary, The Trick with the Gun. In his varied and spotty career, Gudgeon has worked a variety of jobs across Canada, the United States, and Europe including psychiatric orderly, rent boy, bartender, rock musician, rodeo clown, TV weatherman, and youth outreach worker. Gudgeon, who is bisexual, has been in an open relationship with author/self-help guru Jasper Vander Voorde since 2009. He divides his time between Los Angeles and Victoria, B.C.


Always in search of original characters and experiences, Jim Christy is a literary vagabond with few peers. He was once described by George Woodcock as 'one of the last unpurged North American anarchistic romantics'. His publisher has called him a hip Indiana Jones; one reviewer credited him with a 'Gary Cooper-like presence'. His buddies have included hobos, jazz musicians, boxers, and non-academic writers such as Charles Bukowski, Peter Trower and Joe Ferone. "I never dismiss another's story out of hand," he writes, "no matter what it's about or how outrageous it may seem." Christy's often wry reminiscences of his travels, trysts and trials are fueled by a hard-won pride. A gardener, a sculptor and a spoken word performer with a jazz/blues ensemble, Christy has been seen in film and television productions, usually in non-speaking roles as a thug or a gangster.
Born in Richmond, Virginia on July 14, 1945, Jim Christy grew up in South Philadelphia, a tough area featured in his autobiographical novel Streethearts, and also featured in Sylvester Stallone's Rocky movies. "Boxing was in the air," he once recalled. "You knew people who had boxed; if Dickens had been around he would have written about boxing." Christy later wrote about boxing as a business and a sub-culture, in Flesh & Blood. Christy began running away from home around age twelve, once getting as far as the outskirts of Buffalo. He befriended one of his closest friends and mentors, Floyd Wallace, a hobo, a former boxer and a former soldier of fortune, and learned to ride the freights at a young age. Christy came to Canada in October of 1968, to evade the Viet Nam war draft, and was active in co-founding two shortlived underground press publications in Toronto. His first book concerned draft resisters in Canada. Christy became a Canadian citizen as soon as possible. While researching Rough Road to the North, he became fascinated by the life of Charles Eugene Bedaux, and subsequently wrote a biography called The Price of Power. Other outsiders who have struck Christy as heroes include a veteran carnival performer named Marcel Horne, jazz musician Charlie Leeds, leftist Emma Goldman and explorer Sir Richard Francis Burton.
Jim Christy first came to Vancouver in December of 1981 to promote his novel Streethearts, and remained on the West Coast for many years, adopting Gibsons on the Sunshine Coast as his home base. An artist, gardener, prolific freelance journalist and an ex-regular on American Bandstand, Christy has evolved his own King of the Road outsiderism into a cool-headed series of 'noir' fiction featuring a tough-talking private detective in Vancouver named Gene Castle. The series opens in 1937 with Shanghai Alley and moves forward to 1939 in the second Gene Castle gumshoe mystery, Princess and Gore, a title drawn from two street names in Vancouver's Downtown Eastside. The third Castle mystery is Terminal Avenue, another title drawn from a street name. It features the bullet-eating detective searching for the kidnapped daughter of a Nazi resistance leader. Jim currently lives in Ontario.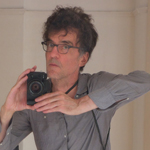 Lincoln Clarkes is an award-winning photographer who was originally a painter before refocusing his efforts on fashion and portraiture while living in London and Paris. Portraits include Debbie Harry, Helmut Newton, Noam Chomsky, Patti Smith, Vivienne Westwood, Michael Moore, and Oliver Stone. Clarkes' photographic works have been presented in numerous solo and group exhibitions at galleries and museums in Vancouver, Victoria, Seattle, and Toronto. Several film and television documentaries and scholarly essays have explored his practise. Lincoln's photographs have been featured in Vice, LA Times, The Guardian, The Observer, Saturday Night, and Cosmopolitan UK. He currently operates between Vancouver, Toronto, Detroit and London.

Ian Cockfield is the assistant editor of Event magazine, and a former fiction editor of PRISM International. In his many travels, he's been a dedicated (though occasionally reluctant) user of public transit, from overloaded Indonesian passenger ferries, to suicidal Punjabi express busses and the ubiquitous tuk-tuks of Bangkok. He lives in Vancouver.

Renée Sarojini Saklikar writes thecanadaproject, a life-long poem chronicle that includes poetry, fiction, and essays. Published work from the project appears in many journals and anthologies. The first completed book from thecanadaproject is children of air india: un/authorized exhibits and interjections, (Nightwood Editions, 2013) winner of the 2014 Canadian Authors Association Award for poetry and a finalist for the 2014 Dorothy Livesay Poetry Award. A mentor and instructor for Simon Fraser University, and a co-founder of Lunch Poems at SFU, Renée is at work on the second volume of thecanadaproject, excerpts of which can be found online at DUSIE and The Rusty Toque.

Wayde Compton is the author of two books of poetry, 49th Parallel Psalm (Dorothy Livesay Poetry Prize finalist) and Performance Bond. He also edited the anthology Bluesprint: Black British Columbian Literature and Orature. His non-fiction book After Canaan: Essays on Race, Writing, and Region was shortlisted for the City of Vancouver Book Award. His first work of fiction, The Outer Harbour, was published in fall 2014. Wayde is the director of the Writer's Studio and the Southbank Writer's Program at Simon Fraser University Continuing Studies. He lives in Vancouver.

Tom Cone is the author of numerous plays, operas, and librettos. While playwright-in-residence at the Stratford Festival, he premiered his play Stargazing and his adaptation of Goldoni's Servant of Two Masters. The musical adaptation of his play Herringbone has been produced in Chicago, New York, London, Philadelphia, Edinburgh, Vancouver, and the Hartford Stage starring Joel Grey. Tom is currently working on a new full-length play, Love Lies Bleeding. He lives in Vancouver.