Authors

Eve Joseph's two books of poetry, The Startled Heart (Oolichan, 2004) and The Secret Signature of Things (Brick, 2010) were both nominated for the Dorothy Livesay Award. Her nonfiction book, In the Slender Margin was published by HarperCollins in 2014 and won the Hubert Evans award for nonfiction. The book was named one of the top 100 picks of the year by the Globe and Mail.

In Pamela Fairfield's most recent collaboration with Richard Tetrault, she combines her roles as writer, artist and curator with her thirteen years of work in the community of the Downtown Eastside. She wishes to thank the residents of the Portland Hotel Society whose lives are an exemplary blend of beauty and strength and who together have been the muse that has inspired the writing of Painted Lives and Shifting Landscapes.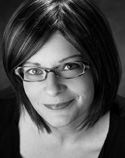 Jenn Farrell is a two-time winner of the Vancouver Courier fiction contest, recipient of the 2002 Maclean-Hunter Endowment Prize for non-fiction, and a contributor to CBC radio. Her stories have previously appeared in Prism and subTerrain magazine. Also a prolific columnist, commentator, and reporter, Ms. Farrell has written for Alive, Canada's Healthy Living Guide, Raven's Eye, and West Coast Editor. Born and raised in the "Golden Horseshoe" of Ontario, she now lives in Vancouver, where she works as a freelance writer and editor.

George Fetherling is a writer, editor, teacher, publisher, scholar, and visual artist. He is the author or editor of over 50 books ranging from poetry and fiction to biographies, cinema history, Asian Pacific studies, and histories of the gold rushes and the rise of newspapers in Canada. Mr. Fetherling is a former literary editor of the Kingston Whig-Standard and the Ottawa Citizen and was awarded the Harbourfront Festival Prize in 1995 for his "substantial contribution to Canadian letters." He currently holds the post of books-and-ideas columnist at the Vancouver Sun.

Rod Filbrandt is a Vancouver-based cartoonist and illustrator. His comic strip, Dry Shave, appeared weekly in Vancouver's The Georgia Straight and Toronto's Eye Weekly. His distinctive illustrative style has appeared in magazines across the country, including Vancouver Magazine, Entertainment Weekly, and Men's Health.


Matthew Firth was born and raised in Hamilton, Ontario. He now lives in Ottawa where he works by day for a national trade union. He is the author of three earlier
collections of short fiction, most recently Suburban Pornography and Other Stories (Anvil Press, 2006). Paris' 13e Note Editions will publish a collection of his fiction in French translation titled Sur Le Cul in 2012. He is co-editor and publisher of the litmag Front&Centre and has run the micro-press Black Bile Press since 1993.

Daniel Francis served as editor for The Encyclopedia of British Columbia (Harbour, 2000), which won the Roderick Haig-Brown Regional Prize and the Bill Duthie Booksellers' Choice Award in BC. Francis also wrote the definitive biography of Louis Denison Taylor, the newspaperman who served as mayor of Vancouver more times than anyone else. His biography of Taylor, L.D.: Mayor Louis Taylor and the Rise of Vancouver (Arsenal Pulp, 2004), received the City of Vancouver Book Award in 2004. Francis has his BA from UBC (1969) and an MA in Canadian Studies from Carleton University (1975). He worked as a newspaper reporter for two years before turning fulltime to historical writing and research. He has also been an editor with Geist magazine and has served on the executive of The Writers' Union of Canada, the BC Federation of Writers, The Vancouver Word on the Street Festival, and the West Coast Book Prize Society.

Patrick Friesen has published more than a dozen books of poetry, most recently Jumping in the Asylum, 2011. He is also the author of a volume of essays, a play, and co-translations, with Per Brask, of Danish poets Niels Hav, Ulrikka Gernes and Klaus Høeck. Patrick was short-listed for the Governor General's Award for A Broken Bowl, received the Manitoba Book Award for Blasphemer's Wheel, and has twice been short-listed for the Dorothy Livesay Poetry Prize (BC Book Prizes). Friesen has also written several stage and radio plays, text for dance, and has recorded two CDs of spoken word and improv music with Marilyn Lerner. A former resident of Winnipeg, Patrick now lives on Vancouver Island.


George Bowering is a distinguished novelist, poet, editor, professor, historian and tireless supporter of fellow writers. He has authored more than one hundred books and chapbooks, including works of poetry, fiction, autobiography, biography and fiction for young readers. His writing has been translated into French, Spanish, Italian, German, Chinese and Romanian. His novel, Burning Water, won the Governor General's award for fiction and his memoir, Pinboy, was short-listed for the BC National Award for non-fiction in 2013. George Bowering is a two-time recipient of the Governor General's Award, Canada's top literary prize, and served as Canada's first Parliamentary Poet Laureate. He is an Officer of both the Order of Canada and the Order of British Columbia.

George McWhirter, poet, prose writer and translator, arrived at his home in Vancouver from Belfast, via Barcelona and Port Alberni on Vancouver Island in 1968. His first book, Catalan Poems (Oberon Press) shared the first Commonwealth Poetry Prize with Chinua Achebe in 1972; at the University of British Columbia he won its first Killam Prize for mentoring in 2005; in 2007, he was appointed Vancouver's first Poet Laureate. His novel, Cage, was awarded the Ethel Wilson Prize for fiction in the same year he received the FR Scott Prize for Translation with The Selected Poems of José Emilio Pacheco (New Directions, 1987). His recent books of verse are The Incorrection (Oolichan Books, 2007), The Anachronicles (Ronsdale Press, 2008). Blackbird Theatre produced his version of Euripides' Hecuba at the Vancouver East Cultural Centre in 2007, and his translation of Homero Aridjis' Poemas solares/Solar poems will appear from City Lights, San Francisco, in the spring of 2009.