Authors
Tom Cone is the author of numerous plays, operas, and librettos. While playwright-in-residence at the Stratford Festival, he premiered his play Stargazing and his adaptation of Goldoni's Servant of Two Masters. The musical adaptation of his play Herringbone has been produced in Chicago, New York, London, Philadelphia, Edinburgh, Vancouver, and the Hartford Stage starring Joel Grey. Tom is currently working on a new full-length play, Love Lies Bleeding. He lives in Vancouver.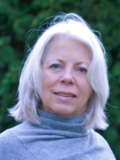 Myrl Coulter was born in Winnipeg, Manitoba. She has a PhD from the University of Alberta where she taught in the Department of English and Film Studies for eight years. She won a 1995 National Screen Institute Drama Prize for her short screenplay Willpower. In previous careers, Myrl has been a cashier, a bank clerk, an X-ray technician, a stay-at-home mom, a receptionist, a sales representative, a small business owner, and a stills photographer in the film industry. She has been a writer all her life. Myrl lives in Edmonton, Alberta.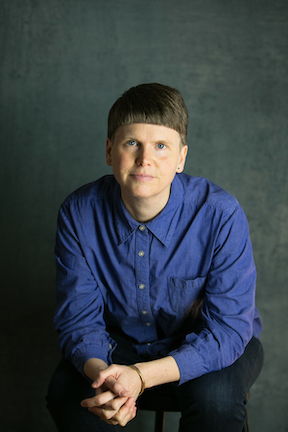 Jen Currin lives on unceded Coast Salish land (New Westminster, BC) and has published four collections of poetry, including The Inquisition Yours, which won the 2011 Audre Lorde Award for Lesbian Poetry; and School (2014), which was a finalist for three awards. Jen's poems and stories have been published in many journals and anthologies. An instructor of creative writing at Kwantlen University, Jen also teaches community workshops and grows vegetables in her community garden plot.


Marita Dachsel is the author of All Things Said & Done (Caitlin Press, 2007) and the chapbook Eliza Roxcy Snow (rednettle press, 2009). Her poetry has been shortlisted for the Robert Kroetsch Award for Innovative Poetry, the ReLit Prize, and has appeared in many literary journals and anthologies, including Best Canadian Poetry in English, 2011. After many years in Vancouver and Edmonton, she and her family have recently relocated to Victoria.

David Homel is a writer, journalist, filmmaker, and translator. He is the author of six novels, most recently, Midway (Cormorant, 2010). His novel The Speaking Cure won the J.I. Segal Award of the Jewish Public Library, and the Hugh MacLennan Prize for Best Fiction from the Quebec Writer's Federation. He has translated several French works, receiving two Governor General's Literary Awards for translation. Homel was born and raised in Chicago and currently resides in Montreal.


Born, bred and raised in Montreal, Jacob Homel has translated or collaborated in the translation of a number of works, including Toqué: Creators of a Quebec Gastronomy, The Last Genêt and The Weariness of the Self. In 2012, he won the JI Segal Translation Prize for his translation of A Pinch of Time. He shares his time between Montreal and Asia.


Derek von Essen has created an extensive body of work while merging his own graphic art, photography, painting and mixed-media assemblage for visual communications in numerous fine arts, dance, theatre, music, film and publishing projects. His work has been widely exhibited and is held in several international collections. When not working—which isn't often—he can found in his garden talking to trees.


Phil Saunders wrote for the music magazines Nerve, Rear Garde, Exclaim, Graffiti, ID and HMV until the mid-nineties. He also promoted concerts, was a talent buyer, booking agent, and an independent record producer. After completing a Master's in Journalism in 1998 he worked for CBC News and produced the documentary film What About Me: The Rise of the Nihilist Spasm Band.

Salvatore Difalco currently resides in Toronto. He is the author of Black Rabbit & Other Stories (Anvil). His short stories, essays, book reviews, and poker columns have appeared in publications across Canada and the USA.


JESSE DONALDSON is an author, journalist, and historian whose work has appeared online with The Tyee, openfile.ca , and The Dependent Magazine (where he was one of the founding editors), and in print with subTerrain and Sad MAG. He has also written on contract for Tourism British Columbia, and his work has appeared onstage regionally at The Cultch, Presentation House, and the Shadbolt Centre for the Arts.

Doug Diaczuk is a freelance writer living in Thunder Bay, Ontario. He has a master's degree in English Literature and has worked in the environmental and communications field in Northern Ontario, as well as several years as a freelance journalist. Chalk is his first published novel.


Elee Kraljii Gardiner is the author of serpentine loop (Anvil Press, 2016) and the co-editor with John Asfour of V6A: Writing from Vancouver's Downtown Eastside (Arsenal Pulp Press, 2012). She is the founder and creative mentor of Thursdays Writing Collective, a non-profit organization of Downtown Eastside writers, and editor and publisher of eight of its anthologies. www.eleekg.com