Books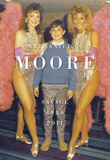 WINNER! 2014 ReLit AWARD (NOVEL CATEGORY)


Nate's nervous mother chews gum at warp speed and has a bob that resembles Darth Vader's helmet. His icy father dabbles part-time in the death trade at a funeral home after working for a decade in the insurance racket. His older sister Holly is always lurking in the shadows or away at school. Nate, a creative, messy, and anxious teen, has chosen Randy Savage as his hero. As he finishes high school, the world to which Savage belongs is quickly waning in popularity, and Nate begins to see the wrestler's downfall mirrored in his own life. But not until the family dismantles for good in 1994 does Nate's life truly begin to fracture.


Savage 1986-2011 chronicles the middle-class implosion of Nate's nuclear family, bracketed by July 1986 — when he first saw Randy Savage in person — and the wrestler's sudden death in May 2011. When Savage dies, Nate is freed from beliefs — once a source of beauty and escape — that had come to constrict him, fusing him to a moribund past.


The novel is about the blurred lines between child and adult roles and the ever-changing landscape of interior heroism. Whether dealing with a family's economic turbulence, the scarring effects of teenage love, or creating a new family order, Moore revisits, remasters, and repackages a twenty-five year family odyssey with guts, honesty, and love.


ADVANCE PRAISE FOR SAVAGE 1986-2011
"This is Running Backwards with Scissors in Leaside. Nathaniel G. Moore's emotional atomic drops and body slams in Savage (1986-2011) put the nuke in nuclear family. Moore writes in Technicolor™ — he's a poet of fractured reality, minstrel of meltdown, clown prince of sad suburban absurdity."
–Zsuzsi Gartner, author of Better Living Through Plastic Explosives


"Moore does something quite large here. He builds that cardboard box in your basement. The one filled with things you've forgotten, or tried to. You don't want to open it but once you do you find it quite impossible to close or to forget. Much like the too tight, just right words you'll find in Savage 1986-2011, reflecting a world which now cannot be unbuilt. This is familiar country visited in a brand new way. Open the box."
–Michael Blouin, author of the award-winning Chase and Haven


"Author Nathaniel G. Moore presents an inter-generational family saga so remote from the tropes overworked by fellow Canadian authors that one hesitates to even label it a 'novel' – a word, for me, poisoned by too many visits to the cow barn (and the silent, fraught-with-baking-eulogies kitchen table)."
–RM Vaughan, author of Spells


"Like one of those albums you can't stop playing, Savage is immediately catchy, thrilling and electric with an honest beauty and wild energy. Nathaniel Moore brings us on a journey into a hidden world of secret lovers, cool sisters, morgues, wrestlers and exorcisms that shimmers and ignites behind the facades of ordinary suburbia. This book is a great read, but it's also an insightful, moving look at a family and society on the verge of collapse."
–Rebecca Godfrey, author of The Torn Skirt


REVIEWERS ON SAVAGE
"…cringe-inducingly honest and uncommonly brave … Savage succeeds best as a showcase for Moore's convulsively unbridled prose acrobatics. Like a punch-drunk anti-Hemingway, he tosses around verbiage like Pollock flung paint: promiscuously, recklessly. … There's little joy in what he describes, but much joy — and improbable gobs of humour — in the describing."
–Broken Pencil
ISBN 978-1-927380-55-0
5.5 x 8 | 280 pp
$20 CAN / $20 US
Rights available: World
ANVIL PRESS BOOKSTORE
Payments processed by PayPal
Canadian Customers
CDN $20


Rest of the World Customers
US $20