Books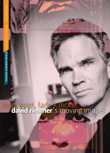 By Mike Hoolboom & Alex MacKenzie

The Pacific Cinémathèque Monograph Series was initiated to explore the spectrum of contributions and innovations of Western Canadian filmmakers, videomakers, and fringe media artists. Monograph Number One focuses, fittingly, on David Rimmer, one of Canada's foremost experimental filmmakers.


PRAISE FOR RIMMER'S WORK:
There is no better way to start off Pacific Cinémathèque's Monograph Series, celebrating West Coast filmmakers, than with the work of David Rimmer. Mike Hoolboom's essay tantalizes us with a romantic myth that contextualizes David, while Alex MacKenzie's interview lets the artist speak for himself. Both offer a unique insight into the art practice of one of the most influential Canadian filmmakers of the 20th century.
— Ann Marie Fleming,
independent filmmaker and visual artist


For David Rimmer, film is a way of seeing, a way of experiencing life. And there are no two better filmmakers to take us on this journey of coming to understand Rimmer and his practice than Mike Hoolboom and Alex MacKenzie. Before there was even the awareness of a filmmaking culture in Canada, one "more concerned with dramatics," Rimmer was breaking the rules as they were being made. Working with film as a canvas, Rimmer's works are technical experimentations incorporating found footage, optical and contact printing and hybrid film and video forms. Like that other Economics major turned self-taught filmmaker, Guy Maddin, Rimmer is a seminal Canadian filmmaker and a must-study for any student of Canadian cinema.
— Cecilia Araneda,
Executive Director, Winnipeg Film Group


[Rimmer's] Surfacing on the Thames is a brilliant film which, in its way, belongs in the same class as Snow's Wavelength. I've never seen anything like it … the ultimate metaphysical movie.
— Gene Youngblood, ArtsCanada magazine


The most exciting non-narrative film I've ever seen … images become polarized into grainy outlines, like drawings in white or colored chalk which gradually disintegrate and disappear. The film [Variations on a Cellophane Wrapper] resembles a painting floating through time, its subject disappearing and re-emerging in various degrees of abstraction.
— Kristina Nordstrom, The Village Voice
ISBN 1895636981
5 x 7 | 108 pp.
$15 CAN / $15 US
Rights available: World
ANVIL PRESS BOOKSTORE
Payments processed by PayPal
Canadian Customers
CDN $15


Rest of the World Customers
US $15