Books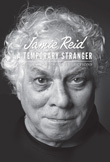 A Temporary Stranger is the final manuscript that Jamie Reid was working on when he died unexpectedly in June of 2015. The book is comprised of three sections: "Homages," "Fake Poems," and "Recollections." In Homages we find poems of reverence and honour, tributes to writers who had opened up the world of poetry to Jamie and served as guides as he made his way as a poet in the world. There are poems to Spicer, Baudelaire, Rimbaud, Breton, Francis Ponge, Tristan Tzara and others. The centerpiece of A Temporary Stranger is Fake Poems, so called, the author says in his introduction to the poems, because "There is no art on earth that can fully represent the exact and flowing experience of viewing stone within the flow of water and the waving light within the water and around the stone, and the subsequent sense of awe and beauty that arises in the interaction between the seer and the seen . . . In that sense, all art is fake . . ."


The third section, Recollections, is an assemblage of Jamie's articles — paeans, really — that he wrote and published over the years. Here are pieces in praise, and in memory of Warren Tallman, John Newlove, Curt Lang, bill bissett, Nellie McClung, Gerry Gilbert, Artie Gold, Kim Goldberg, Kate Braid, Heidi Greco, Catherine Owen and others.


ADVANCE PRAISE FOR A TEMPORARY STRANGER:


"Jamie Reid is a writer of significant powers. He composes with considerable clarity, wit, experience, and wisdom. He speaks to us of ghosts and irony, ordinary and legacy, memory and fakery as real as genuine dada. He takes us back to places we used to know, and forward to realms we long to reach. You can feel the warmth of his smile on every page, and hear his gentle voice vibrate between the lines. Like the man himself, vibrating still, this superb posthumous collection is a rare and wondrous pleasure."
— Stephen Roxborough (poet, photographer, editor, creative director)


"Fake Poems began with Jamie's honest questioning of contemporary poetics, but very quickly made the quantum leap to a grounded lyricism, relating the world to us through unsentimental acts of observation and transformation. Reading these poems, as they oscillate between conveying and receiving, we are placed in fields of significance, of precision, Jamie's thinking translating the ineffable as waves that slap the sides of our ever-departing boat."
— Lary Bremner


"The Temporary Stranger is the last of Jamie Reid's many, diverse poetic incarnations. Showing up in his mirror, the Stranger, significantly, 'fails to imagine [the poet] in return.'


In 'Homages,' written in 2009, Reid had set out a poetic intention: 'I have tried . . . to situate the poems within my own real garden, among . . . the deeds and thoughts of my own daily life.' Now, in 'Fake Poems,' the unresponsive Stranger alerts him to a crisis in his poetics: 'language . . . no longer says / what it used to say . . . too much expected reality / overcrowded too few words.' Like today's 'fake news,' language has become unreliable:


it can't be lying
because it has no way
of knowing the truth
about itself
with any certainty


The poet finds himself 'Turning the corner without much hope . . . It's about being bereft, about tearing one's hair, about not knowing the way out,' yet he continues, 'somehow coming to like it and boldly saying so.' Though 'all's / garbled,' Jamie Reid still hears 'a warbler . . . in the very far distance.'
— George Stanley, poet


[Cover photo by Gabor Gasztonyi]
ISBN 978-1-77214-098-9
5.25 x 7.75 | 158 pp.
$18 CAN / $18 US
Rights available: World
ANVIL PRESS BOOKSTORE
Payments processed by PayPal
Canadian Customers
CDN $18


Rest of the World Customers
US $18