Poetry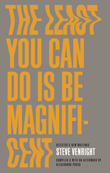 The Least You Can Do Is Be Magnificent: Selected & New Writings is a generous gathering of Venright's most enduring and extraordinary poems, including the revised and expanded "Manta Ray Jack and the Crew of the Spooner"— the most outlandish and hilarious seafaring tale since Lewis Carroll's The Hunting of the Snark. This volume also features an in-depth examination of Venright's work by scholar Alessandro Porco.
Read More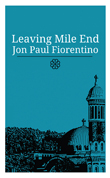 Leaving Mile End is Jon Paul Fiorentino's seventh collection of poetry and tenth book—a collection of poems that documents the daily din and clatter of cafés, galleries, and dive bars that make up Mile End in Montreal, perhaps the most artistically vibrant neighbourhood in the world.
Read More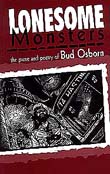 Lonesome Monsters is a collection of prose and poetry from Vancouver writer Bud Osborn. Mr. Osborn's writing is as much chronicle, confession, testimony, as it is poetry—an unwavering account of inner-city struggle and the tenacity of the human spirit.

The poems in this collection reach for something other than truth, the marvelous. Leaves fall out of coat sleeves, Gandhi swims in Burrard Inlet. The poems are like empty coats from which the inhabitants have recently escaped, leaving behind images as clues to their identity.
Read More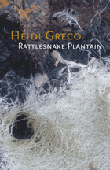 Whether considering the simplicity of a butterfly in flight or the terror of a cancer diagnosis, Heidi Greco confronts the world head-on, yet always with the fresh eyes of the stranger in our midst. The issues she addresses belong to the world; the settings she employs are international.
Read More