Poetry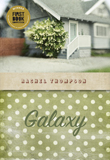 Galaxy is "emotional biography"—as Magaret Laurence called it—(Sometimes I have breathed flame, / I admit that my words—provoked— / have burned) where the facts are fabricated ("tell it slant," said Emily Dickinson), but the feelings are authentic.
Read More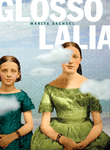 Read More


I Cut My Finger is Stuart Ross's first full-length poetry collection since his acclaimed Hey, Crumbling Balcony! Poems New & Selected (2003). The poems here show Ross's ever-expanding breadth, from his trademark humour and surrealism, to pointedly experimental works and poems of human anguish.
Read More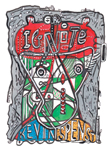 A finalist for the Alfred G. Bailey Prize and winner of the Lush Triumphant Award for Poetry, Ignite is a collection of elegiac and experimental poetry powder-kegged with questions about one man's lifelong struggle with schizophrenia.
Read More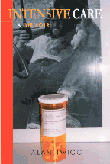 Intensive Care isn't a medical survival story; it's a yearlong reflection on how the imminence of death can enhance life. The grass gets greener. Confirmation that one is loved is exhilarating, more powerful than any drug.
Read More