Non-Fiction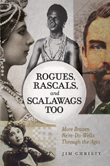 Never before have as many outrageous and out-sized characters appeared in one place at the same time. Words like rogues, rascals, rapscallions, reprobates and rodomontades don't completely describe these individuals; they are more than each or any combination thereof. They are scalawags.
Read More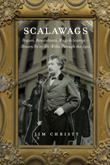 In these pages you will encounter gamblers and adventurers, conmen and conwomen, rodomontades and ragamuffins, outright fools and outrageous liars. Scalawags, the lot of them.
Read More


Sensational Vancouver is a fully illustrated popular history book about Vancouver's famous and infamous, the ordinary and the extraordinary, filtered through the houses in which they lived.
Sensational Vancouver covers legendary women including Elsie MacGill, Phyllis Munday, Nellie Yip Quong and Joy Kogawa; high-end brothels, unsolved murders, and the homes and buildings of artists, architects and entertainers including Frederick Varley, Arthur Erickson, Bryan Adams, and Michael Bublé.
Includes a Walking Tour map of historic Strathcona and Chinatown.
Read More


The follow-up to Eve Lazarus's successful At Home with History: The Untold Secrets of Greater Vancouver's Heritage Homes, Sensational Victoria gives us a glimpse into aspects of Victoria rarely talked about in the tourist brochures or flowery garden guidebooks.
Read More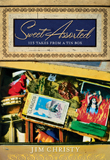 For nearly forty years, Jim Christy has thrown—willynilly, and with neither rhyme nor reason—such seemingly random items into the box. Being a restless traveller, investigative journalist and raconteur, many of these items have rich and alluring stories attached to them. The Peek Frean's biscuit box has provided the essential ingredients for a fascinating assortment of highly entertaining anecdotal tales called Sweet Assorted.
Read More