Front List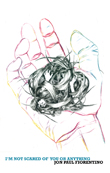 By Jon Paul Fiorentino (Illustrated by Maryanna Hardy)
The characters in I'm not Scared of You or Anything are invigilators, fake martial arts experts, buskers, competitive pillow fighters, drug runners, and, of course, grad students. This collection of comedic short stories and exploratory texts is the ninth book by the critically acclaimed and award-winning author Jon Paul Fiorentino.
Read More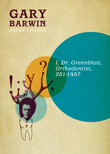 Ranging from short story to postcard fiction, Barwin's stories are luminous, hilarious, and surprising. A billionaire falls in love with a kitchen appliance, a couple share a pair of legs, a pipeline-size hair is given the Nobel Prize only so that it can be taken away, a father remembers with tenderness the radiant happiness of his teenage child, trapped inside his body. As the Utne Reader said of his last collection, "what makes them so compelling is Barwin's balance of melancholy with wide-eyed wonder."
Read More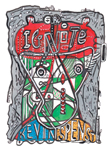 A finalist for the Alfred G. Bailey Prize and winner of the Lush Triumphant Award for Poetry, Ignite is a collection of elegiac and experimental poetry powder-kegged with questions about one man's lifelong struggle with schizophrenia.
Read More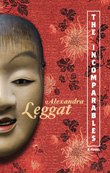 The Incomparables is a novel about ambition, betrayal, "failure," love, family dynamics, how we deal with societal, family, and personal expectations, and how we come to accept who we are.
Read More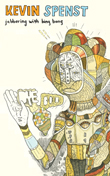 Kevin Spenst's much-anticipated debut collection of poetry opens as a coming-of-age narrative of lower-middle class life in Vancouver's suburb of Surrey, embroidered within a myriad of pop- and "post-Mennonite" culture.
Read More