Fiction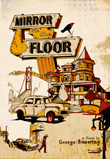 Originally published in 1967 by McClelland and Stewart, Mirror on the Floor was the first novel from an emerging young writer named George Bowering. Now with over 100 publications to his credit, we are proud to be reissuing Bowering's debut novel.


Set in Vancouver in the mid-1960s, Mirror on the Floor vividly evokes the Vancouver of that era, when neon signs still shimmered on the rain-soaked streets and Theatre Row bustled with excited movie-goers.
Read More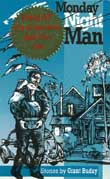 Monday Night Man is a back alley view of East Vancouver netherworlds. Horst Nunn, Ray Bunce, and Boyle Rupp are a trio of middle-aged, underemployed, intelligent "plungers" striving for redemption through humour and long shots at the track.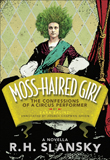 In this ambitious short novel, R.H. Slansky weaves a complex narrative about the very nature of narrative: it is an annotated re-issue of a fictional autobiography that casts a questioning eye on the reliability of family lore.
Read More

The story starts with a newspaper photo taken in an obscure Nova Scotia town after the murder of eight bald eagles. The bizarre photo wins a contest and, over time, the unidentified girl in the foreground becomes, like Diane Arbus's Boy with a Toy Hand Grenade in Central Park, infamous. Rita Van Loon decides, after seven painful years, to explain herself and the events surrounding the murders.
Read More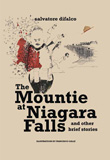 These brief tales are alternately fantastic, humorous, menacing, contemplative, absurd, hallucinatory, violent, confessional, and always provocative. If there is one thing that unites these narratives it is their brevity and their drive for conclusion. Potent text-bites for the short-attention-span reader.
Read More