Fiction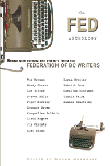 With a thousand members throughout the province, the Federation of BC Writers is one of the most active and vigorous writers' organizations in the country. The Fed Anthology, edited by Susan Musgrave on the occasion of the group's 25th anniversary, is a colourful bazaar of previously unpublished fiction and poetry by nearly 50 of those members.
Read More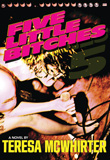 Part punk rock travelogue, Five Little Bitches is full-throttle grit-lit. The novel is a testimony to a generation of grrrls in revolt. Suck it up!
Read More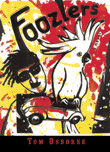 Foozlers is a 24-hour "Odyssey" that runs a juggernaut through the high- and lowlands of Vancouver. Jerry Lowe is the reluctant driver of a getaway car for two sketchy junkies on the make. A pair of cops spend a shift wobbling on the cusp of total breakdown. The groom-to-be in an Indian arranged marriage seeks an escape of the carnal variety. Soon, they will all intersect paths with a gas station attendant and a very "special" car wash operator. And somebody's got to do something about that noisy, bad-tempered cockatoo.
Read More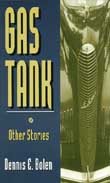 From the author of Stupid Crimes, Krekshuns and Stand in Hell come more fictional wanderings. Gas Tank & Other Stories casts disparate characters into tumultuous scenes of moral terror, testing their courage, energy, and capacity to endure.

Going to New Orleans is a fantastic and graphic first-person narrative that serves as a surreal-but-faithful guide to the music, food, history, and literature of New Orleans. A spiritual book, as well as a dirty one.
Read More