Fiction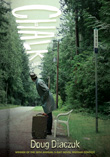 Chalk is a tender story about love and loss, following a broken-hearted thirty-something cubicle worker, free-falling from every ledge of his life. Post-break-up and blue, he feels like nothing matters, that he has become invisible, like a chalk outline on the floor, empty inside.
Read More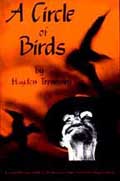 Winner of the 15th annual 3-Day Novel-Writing Contest
A Circle of Birds is an impressionistic, finely wrought tale of lost memory, tangled history, despair and discovery. It is a journey through much Canadian and world history; a mind-melting descent into mental illness, a sordid yarn of death and twisted love.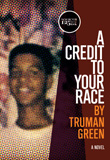 Set in Surrey, BC circa 1960, A Credit to Your Race is a story about innocent love awakening between a fifteen-year-old black porter's son and the white girl next door. The novel is a disturbing and convincing portrayal of how the full weight of racism and bigotry came to bear on a youthful, interracial couple.
Read More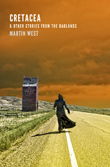 This is not the Alberta world of oil and hockey and wheat, but of people at night, living alternate lives, wearing clothes that usually remain hidden in the depths of closets. When they emerge from these closets wearing these clothes, these shopkeepers, lawyers, and students do things to themselves and each other that it would take Freud to explicate. Everywhere in the valley lies the fear of loneliness, the obsession with desire, and the human fixation with the unknown.
Read More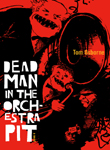 Dead Man in the Orchestra Pit is a singularly Canadian novel featuring crime, culture, and sports. Written in the vein of John Kennedy Toole (Confederacy of Dunces) and JP Donleavy, Dead Man in the Orchestra Pit is set in Vancouver during an early 80s Grey Cup weekend.
Read More