Fiction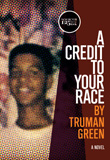 Set in Surrey, BC circa 1960, A Credit to Your Race is a story about innocent love awakening between a fifteen-year-old black porter's son and the white girl next door. The novel is a disturbing and convincing portrayal of how the full weight of racism and bigotry came to bear on a youthful, interracial couple.
Read More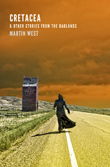 This is not the Alberta world of oil and hockey and wheat, but of people at night, living alternate lives, wearing clothes that usually remain hidden in the depths of closets. When they emerge from these closets wearing these clothes, these shopkeepers, lawyers, and students do things to themselves and each other that it would take Freud to explicate. Everywhere in the valley lies the fear of loneliness, the obsession with desire, and the human fixation with the unknown.
Read More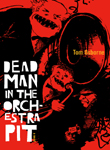 Dead Man in the Orchestra Pit is a singularly Canadian novel featuring crime, culture, and sports. Written in the vein of John Kennedy Toole (Confederacy of Dunces) and JP Donleavy, Dead Man in the Orchestra Pit is set in Vancouver during an early 80s Grey Cup weekend.
Read More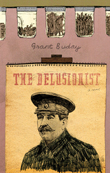 Vancouver, summer 1962. Cyril Andrachuk and Connie Chow are seventeen and in love.


Cyril is the only Canadian-born member of the Andrachuk family, his parents and older brother having survived Stalin's systematic starving of the Ukraine. His brother's brittle bones are not the only legacy of Stalin. Cyril's famine-free childhood has built up a distance between him and the rest of the household.


Art, love, and history furnish the setting in this tale. The Delusionist is a novel of longing, loss and rediscovered joy.
Read More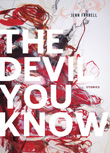 These stories deal with sex, love, work, birth, and death in alternately moving, shocking, funny, and at times devastating ways. Whether these characters are facing the death of a parent, bad love choices, the possibility of unwanted pregnancy, the rupture of friendships, teen violence, or the exploration of sado-masochistic sex, Farrell exposes their ticking cores and pulls the reader along every step of the way.
"Farrell excels at very short, sharply realized tales that display a startling repertoire of styles and structural innovations."
— Vancouver Review
Make no mistake; The Devil You Know belongs on the shelf alongside Nights Below Station Street.
— Elizabeth Bachinsky
Read More