Back List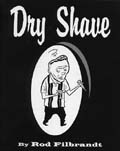 If you like your comic strip characters cute and cuddly, you'll hate Dry Shave. Dry Shave cracks open a hardboiled world of laconic lowlifes, pugnacious palookas, shiftless grifters and demented dames—with a tip of the pork-pie hat to Robert Mitchum. As featured in Vancouver's The Georgia Straight and Toronto's eye weekly magazine, Rod Filbrandt's wacky cast of noir characters is brought together in his first collected edition.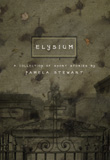 The stories in Elysium are about the difficulties of life we all encounter as human beings, the fragility of life—the physical, mental, and spiritual challenges we must try to overcome.
Read More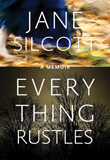 In this debut collection of personal essays, Silcott looks at the tangle of midlife, the long look back, the shorter look forward, and the moments right now that shimmer and rustle around her. Here is love, grief, uncertainty, longing, joy, desire, fury, and fear. Also wandering bears, marauding llamas, light and laundry rooms.
Read More


We've all had good, bad, and sometimes ugly experiences on public transit. Exact Fare Only is an anthology of real life stories about heading out, heading back, and everything that happened in between, whether the trip was across the country or just across town.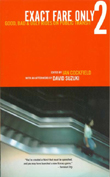 Back with more, Exact Fare Only 2 is the follow-up collection of the weird, the wild and the wonderful of commuter literature. Whether by land, sea or air, public transit around the world says more about the human condition than many want to admit. These real-life tales, reflections, poems, and rants are required reading for commuters everywhere.
Read More