Back List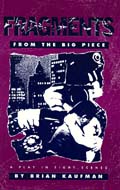 Fragments from the Big Piece is a non-linear, stylized play inspired by "eastern bloc" film noir. While exploring the dark underbelly of the drug trade, the play simultaneously tells the story of a man and a woman's crumbling relationship.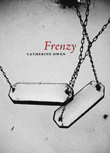 In Greek mythology the Muses preside over the arts and inspire writers and artists to produce works of genius. In Frenzy, Catherine Owen pays homage to the muse in a six-part compilation of muse-quests, some the author's, some those of others. These muses can be a person, a place, or even the absurdity itself of indefinitely seeking the muse.
Read More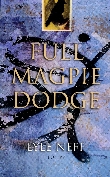 Full Magpie Dodge is about the shiny brightness of modern urban life, its pressures and joys. More-or-less artful dodgers populate its pages, along with office workers, crows, exhausted junkies and jubilant lovers.
Read More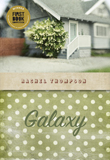 Galaxy is "emotional biography"—as Magaret Laurence called it—(Sometimes I have breathed flame, / I admit that my words—provoked— / have burned) where the facts are fabricated ("tell it slant," said Emily Dickinson), but the feelings are authentic.
Read More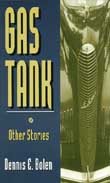 From the author of Stupid Crimes, Krekshuns and Stand in Hell come more fictional wanderings. Gas Tank & Other Stories casts disparate characters into tumultuous scenes of moral terror, testing their courage, energy, and capacity to endure.