Back List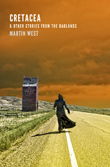 This is not the Alberta world of oil and hockey and wheat, but of people at night, living alternate lives, wearing clothes that usually remain hidden in the depths of closets. When they emerge from these closets wearing these clothes, these shopkeepers, lawyers, and students do things to themselves and each other that it would take Freud to explicate. Everywhere in the valley lies the fear of loneliness, the obsession with desire, and the human fixation with the unknown.
Read More


Rooted in the back alleys, squats and psychiatric wards of contemporary Vancouver and Montreal, these unyielding poems enter the intersecting tensions and intensities in characters such as Mike, a panhandler on Vancouver's Commercial Drive, Matthew, a runaway punk, and Dara, a single mother.
Read More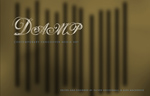 By Oliver Hockenhull and Alex Mackenzie
DAMP: Contemporary Vancouver Media Arts, is a singular effort, a visually exuberant work that is also on the vanguard of theoretical engagement, a symbiosis of form and content, in full-colour throughout, inclusive of extensive imagery, graphic intrigues and typographical accent—a rare and desirable art-infused statement of the city's media art scene—now.
Read More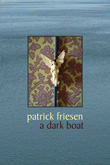 Heavily inspired by cante jondo (Spanish "deep song") and Portuguese fado, these poems explore the kind of yearning that is contained in the Portuguese word saudad: a longing for something in the past that can never be found because time has shifted everything away from what it was.
Read More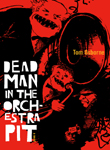 Dead Man in the Orchestra Pit is a singularly Canadian novel featuring crime, culture, and sports. Written in the vein of John Kennedy Toole (Confederacy of Dunces) and JP Donleavy, Dead Man in the Orchestra Pit is set in Vancouver during an early 80s Grey Cup weekend.
Read More