Back List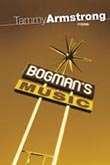 GOVERNOR GENERAL'S LITERARY AWARD NOMINEE
Bogman's Music is a debut collection of poetry that is both elegiac and sensitive in its exploration of family dynamics, the enduring power of childhood experience, and the healing ability of faith and love.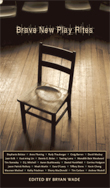 Brave New Play Rites presents twenty years of original and startling theatre from Canada's best young writers. The book is a collection of short one-act plays written by students in the Creative Writing Program at UBC and produced at the annual festival, Brave New Play Rites, for public performances.
Read More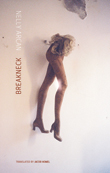 By Nelly Arcan (translated by Jacob Homel)
Rose Dubois and Julie O'Brien find themselves on the roof of a Montreal apartment building on a scorching summer's day, and from that moment on their fates are intertwined. Worldwide climate change and dramatic shifts in weather patterns foreshadow their predestined suffering.
Read More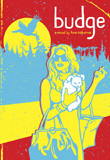 From the author of Dead Man in the Orchestra Pit and Foozlers comes another tale of madcap human folly. Budge is a novel about addiction, rehabilitation, and finding the meaning of life.
Read More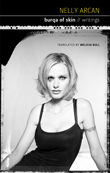 By Nelly Arcan (translated by Melissa Bull)
Burqa of Skin is a dense collection of writings from Nelly Arcan, channelling harrowing disenchantment and indignation. From her very first novel, Putain (Seuil, 2001), Arcan shook the literary landscape with her flamboyant lyricism and her preoccupations with such recurring themes as our culture's vertiginous obsession with youth, and its reverse: the draw of death.
Read More