Poetry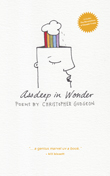 ASSDEEP IN WONDER is a collection of heartbreaking and hilarious poems by "Canada's answer to Billy Collins." Raw and immediate, Gudgeon explores themes of addiction, sexuality, loss, love, and wonder in equal measures. In simple love poems like "Let's start small, my darling," everyday anthems like "Future Tops of America, and visionary dreams like "The Revelations of Donald Trump," Gudgeon tackles the tyranny of identity, the mystery of desire, the strictures of gender and the absurdity of homophobia in a style that's hypnotic and highly accessible.
Read More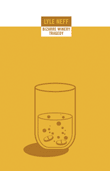 Lyle Neff's Bizarre Winery Tragedy is a book of lyric poems about country folk, city folk, alcohol and urbanism.
Read More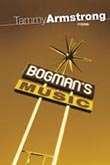 GOVERNOR GENERAL'S LITERARY AWARD NOMINEE
Bogman's Music is a debut collection of poetry that is both elegiac and sensitive in its exploration of family dynamics, the enduring power of childhood experience, and the healing ability of faith and love.


Rooted in the back alleys, squats and psychiatric wards of contemporary Vancouver and Montreal, these unyielding poems enter the intersecting tensions and intensities in characters such as Mike, a panhandler on Vancouver's Commercial Drive, Matthew, a runaway punk, and Dara, a single mother.
Read More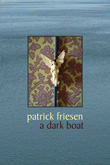 Heavily inspired by cante jondo (Spanish "deep song") and Portuguese fado, these poems explore the kind of yearning that is contained in the Portuguese word saudad: a longing for something in the past that can never be found because time has shifted everything away from what it was.
Read More