Non-Fiction
Confessions of a Small Press Racketeer is equal parts literary memoir, advice for the emerging writer, and reckless tirade. Ross has been active in the Canadian literary underground for a quarter of a century: he's sold thousands of his books in the streets, published and edited magazines, trained insurgents in his Poetry Boot Camps, and started Canada's first Small Press Book Fair.
Read More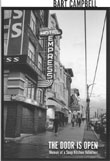 Finalist BC Book Prize (Hubert Evans Non-Fiction Prize)
Finalist City of Vancouver Book Prize
The Door Is Open
is a compassionate, reflective, and informative memoir about three-and-a-half years
spent volunteering at a skid row drop-in centre in Vancouver's downtown eastside.
Read More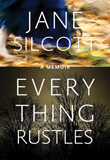 In this debut collection of personal essays, Silcott looks at the tangle of midlife, the long look back, the shorter look forward, and the moments right now that shimmer and rustle around her. Here is love, grief, uncertainty, longing, joy, desire, fury, and fear. Also wandering bears, marauding llamas, light and laundry rooms.
Read More


We've all had good, bad, and sometimes ugly experiences on public transit. Exact Fare Only is an anthology of real life stories about heading out, heading back, and everything that happened in between, whether the trip was across the country or just across town.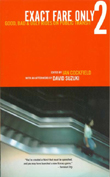 Back with more, Exact Fare Only 2 is the follow-up collection of the weird, the wild and the wonderful of commuter literature. Whether by land, sea or air, public transit around the world says more about the human condition than many want to admit. These real-life tales, reflections, poems, and rants are required reading for commuters everywhere.
Read More